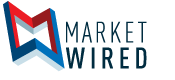 Redefining a True Gentleman: Introducing the Dapperman Line
/EINPresswire.com/ -- LOS ANGELES, CA -- (Marketwired) -- 01/25/16 -- Dapperman presents its expanded line, which includes Original Pomade, Righteous Hold Matte Clay, Egyptian Black Beard Oil, and the Beard Balm double pack.
In a market saturated with products containing harmful ingredients, Dapperman takes the craft of men's grooming back to basics. Utilizing the discovery of a secret long lost, natural 1930s pomade formula, Dapperman is a breath of fresh air in the industry; standing by the belief that grooming products shouldn't only make you look good -- but feel and do good too.
Dapperman's core values are rooted in the legacy of the company's founder and loving father, who has been a mentor in his children's lives from day one. Today, the Dapperman family is passing on his mentorship through their brand -- encouraging one man at a time in the same way to become leaders who carry themselves with class and dignity, while making the effort to do good for all.
Dapperman represents respect, individuality, true confidence, and altruism; leading the way for all men to become the mentors they themselves were meant to be. Famous gentlemen who endorse the company and embody its core message include Top Gear USA's Tanner Foust and ESPN X Games FMX medalist, Ronnie Faisst.
To celebrate the rebranding of the company, Dapperman has launched a new website and revamped its logo to depict the sun and light; enforcing the message of a daily renewal and a constant chance to bring out the gentleman you were destined to be.
"Dapperman is about keeping it simple and authentic. We believe that every man is meant to be a gentleman -- our mission is to lead the way by providing health conscious products that truly do good; inspiring our customers to do the same." -Jordan P. Cochrum, Dapperman Executive Director
Dapperman was established in 2007 with its first products adapted from an original and natural 1930s formula. The family owned and operated company was formed with the vision to fulfill a man's grooming needs while offering natural products and promoting the gentleman to men from all walks of life.
To further enforce its powerful message and expand on its previous success, Dapperman has revitalized the brand with a new line of products, state-of-the-art website, and inspiring logo depicting light.
Company Contact
Jordan Cochrum
Email Contact

Media Contact
Tom Van Daele
Email Contact