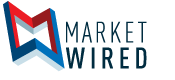 Cherubim Interests, Inc. Signs MOU to Acquire Revenue-Producing Company
/EINPresswire.com/ -- DALLAS, TX -- (Marketwired) -- 01/25/16 -- Cherubim Interests, Inc. (OTC PINK: CHIT) ("the Company"), an expansion-stage alternative construction and real estate development company, announces that it has executed a memorandum of understanding to acquire 100% of the membership interests of Golden Eagle Roofing LLC.
"We're very pleased to make this acquisition as it fell right into our laps," states Patrick J. Johnson, CEO of Cherubim Interests Inc. "The company has very good fundamentals, performing history, and a monumental first start to the year due to the recent tornado that struck Rowlett, Texas."
On Boxing Day, 2015, an EF-4 tornado ripped through the neighborhoods of Rowlett and Garland, TX. Around 450 buildings were damaged or destroyed in Rowlett.
"Golden Eagle is doing important, vital work," states Johnson, "to help get the people of Rowlett back on their feet, and back in their homes.
"This acquisition is an immediate game changer for us," said CEO Patrick Johnson. "It changes the landscape of our hybrid business model by adding the conventional subcontracting element. A well-established and reputable company within its community, Golden Eagle offers an immediate platform for the company to engage roofing, insurance restoration, and the potential to engage in many other types of general construction in the area. The Golden Eagle acquisition also puts our company at least six months ahead of schedule from a cash-flow production perspective. Any time you can buy cash flow it is a win, and we are excited about the impact Golden Eagle Roofing will have on the Company in 2016 and beyond."
About Golden Eagle Roofing
Golden Eagle Roofing has vast experience in residential and commercial re-roofing, repairs, and new construction. Golden Eagle Roofing has extensive experience in all kinds of roofing situations including working with insurance claim adjusters to ensure that roofing needs are addressed after a storm.
For more information, visit www.goldeneagleroofing.com
About Cherubim Interests Inc.
Cherubim Interests specializes in alternative construction projects, as well as covering the entire spectrum of real estate development: due diligence, acquisition, planning, construction, renovation, and management; providing complete beginning-to-end development programs for mixed use, single, and multifamily projects and properties.
For more information, visit www.cherubiminterests.com
Safe Harbor Statement
This release includes "forward-looking statements" within the meaning of Section 27A of the Securities Act of 1933, as amended, and Section 21E and/or 27E of the Securities Exchange Act of 1934 that are based upon assumptions that in the future may prove not to have been accurate and are subject to significant risks and uncertainties, including statements as to the future performance of the company and the risks and uncertainties detailed from time to time in reports filed by the company with the Securities and Exchange Commission. Statements contained in this release that are not historical facts may be deemed to be forward-looking statements. Investors are cautioned that forward-looking statements are inherently uncertain. Although the company believes that the expectations reflected in its forward-looking statements are reasonable, it can give no assurance that such expectations or any of its forward-looking statements will prove to be correct. Factors that could cause results to differ include, but are not limited to, the company's ability to raise necessary financing, retention of key personnel, timely delivery of inventory from the company's suppliers, timely product development, product acceptance, and the impact of competitive services and products, in addition to general economic risks and uncertainties.
Cherubim Interests, Inc.
Patrick J. Johnson
Chief Executive Officer
(844) 842-8872
pjohnson@cherubiminterests.com