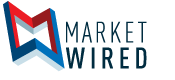 Taskworld Launches New Enterprise Platform for Streamlining Project Management and Team Communication
Leading Management Platform Enhances Web Tool and App, Allowing Companies to Organize Workflows, Chat and Safely Share Files From Anywhere at Anytime
/EINPresswire.com/ -- NEW YORK, NY -- (Marketwired) -- 01/25/16 -- Taskworld, the first project management platform to provide performance analytics and real-time employee feedback, announces today the launch of its new, all-in-one task management platform for businesses, Taskworld Enterprise. Taskworld simplifies complex projects with a visual overview where you can see which employee is working on which action item. The new platform allows users to create projects, assign tasks, chat with team members and track their workload in real-time.
In addition to the new enterprise chat feature, users will also notice major upgrades to the workspace -- a virtual office aimed at making project management more seamless than ever.
Communication that adds value: With the new enterprise chat, people can create personal chat messages to talk one-on-one and host public or private groups to talk to teams. They can now share files in chat to get immediate feedback and move projects forward.
Organize teams and tasks more easily: The workspace has changed -- now teams can create multiple workspaces and add unlimited members. People using Taskworld can also see specific projects in grid or list view and can drag and drop tasks on flexible task lists (Kanban boards).
Prioritize work with organizational options & smarter notifications: The Tasks and Projects function gives real-time updates, task filters, color coded labeling, checklists, recurring tasks and multiple assignees. New, clever notifications help discern what's important.
Stop hunting, save time and create your unlimited knowledge center: In addition to keeping all company data in one secure place, Taskworld Enterprise offers unlimited file storage.
"Taskworld is evolving and the most important part of that evolution is our users," said Taskworld CEO Fred Mouawad. "Based on the feedback we have received over the past two years, we have enhanced our application to provide users with a fast responding platform that significantly improves execution. Teams using our application can't imagine working without it."
The Enterprise platform is currently available for a free 30-day trial. Once the trial period ends, businesses can purchase a workspace with all features included for $11 per user per month. The application is available for free for teams of up to five people. For more information on Taskworld, visit www.taskworld.com or follow the company on LinkedIn, Facebook and Twitter.
About Taskworld
Taskworld Inc., founded in New York in 2012 by serial entrepreneur Fred Mouawad, aims to improve how enterprises around the world collaborate to enhance execution, is a unique cloud-based project management platform that enables managers and team members to assign and receive tasks, communicate, provide feedback and measure performance to better engage and stimulate the development of team members.
Media Contact:
Alex Perez
Uproar PR for Taskworld
aperez@uproarpr.com
321-236-0102 x224