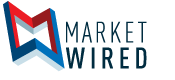 Promotional Marketing Advantages Affirms Importance of Goals in 2016
/EINPresswire.com/ -- ROCHESTER, MN -- (Marketwired) -- 01/25/16 -- Promotional Marketing Advantages is an in store marketing firm that partners with fortune 500 retailers to oversee marketing and customer acquisitions for clients in the satellite, cellular, and security industries. As a company that focuses on building relationships and increasing the customer footprint for clients in the Greater Rochester Area, the management team at Promotional Marketing Advantages is focused on helping clients, retail partners, and employees meet expansion goals in 2016.
At a Chicago Regional Leadership Summit in June, Promotional Marketing Advantages' Market Manager, Stephen Oates, spoke on the importance of planning for the future and holding oneself accountable to career goals. During his speech, Oates instructed the audience to write down their top 3 goals. He then had each person share their aspirations with the people next to them. When asked why, Oates asserted, "It's all about helping each other reach goals. The more people know what you want, the more they can help you to reach those goals. Verbalizing your goal is huge. It's powerful." As the head of Promotional Marketing Advantages' management training program, Oates encourages individuals to develop personal and professional goals that will help create an action plan toward building a successful career. As a manager, he uses tools like verbalization and positive affirmations to help his team turn goals into realities and to help Promotional Marketing Advantages to thrive. Setting the example, he asserted that his aspirations for 2016 are to dominate the Midwest and oversee four to six new market expansions.
In addition, Oates has announced the Promotional Marketing Advantages plans to expand their client base and add additional partnerships with fortune 500 retailers in the Rochester area. In order to reach this goal, Oates is working to develop skilled managers from within the company. He affirmed, "I look for people who have a desire to do more -- the person who takes what they learn and applies that knowledge to get results and build a career." Recently, Mike Snellings was promoted to Market Manager at Promotional Marketing Advantages under the mentorship of Oates. When asked about his goal-focused training, Snelling stated, "Setting goals allows you to envision the future you want, hold yourself accountable, and plan accordingly so you achieve goals for a positive future."
Promotional Marketing Advantages offers employees the chance to grow and build careers. In a firm where the customer comes first, managers invest in the company's workforce to ensure that clients have top-notch representation and employees have the ability to build long term careers that fit their goals. When asked about his recent promotion, Snellings was most excited to mentor others, stating, "As a manager I want to provide the necessary opportunity for those who have the ability to expand, grow and manage a team. I seek to reward those who have a strong work ethic by giving them the growth and advancement they deserve." Oates affirmed that statement, asserting, "It's a professional relationship, a commitment on both sides of the fence to give each other what the other needs." For more information about expansion and career opportunities at Promotional Marketing Advantages, visit them online at www.promotionalmarketinginc.com.
Promotional Marketing Advantages Inc.
2222 18th Ave NW, Suite 230
Rochester, MN 55901
(507) 216-3062
www.promotionalmarketinginc.com
Email Contact