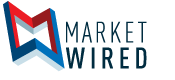 United Data Technologies Opens Office in Houston, Texas
/EINPresswire.com/ -- DORAL, FL -- (Marketwired) -- 01/25/16 -- United Data Technologies, a leading IT solutions company expanding rapidly throughout the southern United States, has opened a new office in Houston, Texas, to serve clients in the public and private sectors.
UDT launched operations in the Houston metro area on January 1 and plans to expand to San Antonio late 2016.
"Texas is a market that we feel offers tremendous growth opportunities within the commercial, as well as the public sector, that lends itself to the strengths and competencies that UDT brings to the market," said Gerard Amaro, UDT's President. "We'll focus on helping our clients navigate their continuing transition to a managed cloud environment, implementing Microsoft Office 365 and UDT's complete managed services solutions (MITaaS) and all other technology solutions."
UDT established its home 20 years ago in Florida, which has led the nation in the digital learning convergence from textbooks to digital content in the classroom with the nation's first law requiring its schools to make the transition last year. The company has established a leadership position in providing technology solutions and consulting to the largest public school districts in the nation as well as many private schools.
Through the Houston office, UDT aims to serve businesses and school districts across the state of Texas, providing a wide range of services that include product sales, engineering architectural design and digital convergence. Educators and students will benefit from the company's time-tested and proven one-to-one initiative that equips each student with a mobile device to enhance individualized learning. The approach is sustainable and scalable -- designed to meet the needs of school systems of any size.
For additional information about UDT and its products and services, please contact the company at 305-490-8828 or via email at marketing@udtonline.com.
ABOUT UDT:
United Data Technologies Inc. (UDT), named one of the 50 fastest growing IT firms in the U.S. by Everything Channel, is a leading provider of high-performance technology solutions in the southeastern and midwestern United States. UDT is dedicated to helping our customers maximize their investments in IT by reducing the risks, costs and complexity of deploying next generation technology (RC2). UDT partners with top-tier leaders in the industry to provide the latest products, from personal computing, audiovisual infrastructure to customized solutions. At UDT, we believe that your IT experience should always help you "accomplish more." Learn more by visiting www.udtonline.com.
United Data Technologies (UDT) is a registered trademark and/or trademark of United Data Technologies, Inc. in the United States and/or other jurisdictions.