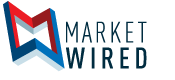 Minister Joly Issues Statement on Lincoln Alexander Day
/EINPresswire.com/ -- OTTAWA, ONTARIO -- (Marketwired) -- 01/21/16 -- Today we remember one of Canada's great leaders, Lincoln MacCauley Alexander.
From humble beginnings as the child of immigrants from Jamaica and St.Vincent, Lincoln Alexander overcame discrimination and obstacles to become Canada's first Black Member of Parliament, Cabinet Minister, and, finally, Lieutenant Governor of Ontario.
Known as a man of great dignity, he was also known for his openness. No matter what position he held, he insisted that everyone he "just call him Linc." From his days as a law student at Osgoode Hall to his death in 2012, he led by example, standing up for the disadvantaged and marginalized. He inspired countless Canadians to believe that anything is possible regardless of race, ethnicity, or social class.
While many buildings, schools-and even a parkway and Royal Canadian Air Cadet squadron-are named for Lincoln Alexander, his true legacy lies in his spirit of inclusion, acceptance, and equality.
As Minister of Canadian Heritage, I am honoured to pay tribute to this extraordinary man, and I encourage all Canadians to learn about and carry on his legacy.
Stay Connected
Follow us on Twitter, YouTube, Facebook, Instagram and Flickr.
Contacts:
Office of the Minister of Canadian Heritage
819-997-7788