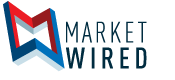 Battelle Wins Contract to Support Department of Defense Key Cybersecurity Priorities
Battelle Qualified to Bid for $5 Billion in Cybersecurity Technical Work Under Contract for Defense Technical Information Center
/EINPresswire.com/ -- COLUMBUS, OH--(Marketwired - January 21, 2016) - Battelle will continue to support key Department of Defense (DoD) priorities having been awarded the Defense Technical Information Center (DTIC) Cyber Security and Information Systems Technical Area Tasks (CS TAT) five-year, $5 billion Indefinite Delivery, Indefinite Quantity (IDIQ) contract.
The new contract, awarded last month, is a successor contract of the Software Networks Information Modeling and Simulation $2 billion DTIC IDIQ contract and will include work similar in scope.
"We are gratified to have the opportunity to be able to continue the important work of helping the Department of Defense strengthen cybersecurity measures under this new contract," said Lisa McCauley, general manager of Battelle's Cyber Innovations business unit. "That means we, along with our outstanding teammates, are able to further deliver expert solutions to our clients."
The Defense Technical Information Center's method for awarding contracts has changed in recent years, leading to a more competitive process. It formerly awarded single Information Analysis Center contracts to one specific contractor; now it awards Multiple Award Contracts (MACs) to a few highly qualified contractors who are eligible to compete for task orders under the umbrella contracts. Battelle is one of ten contractors qualified to bid on the CS TAT contract.
Since that happened, Battelle has won each of the four DTIC MAC contracts to include Software Networks Information Modeling (SNIM), Homeland Defense Technical Area Task (HD TAT), Defense Systems Technincal Area Task (DS TAT) and now the new Cyber Security contract. Battelle has been actively involved in supporting the DTIC's Information Analysis Center research and development programs for more than 60 years.
Battelle's Cyber Innovations business line works with corporate and government clients to solve some of today's most perplexing cyber challenges and prepare for the changing cyber landscape of tomorrow.
Every day, the people of Battelle apply science and technology to solving what matters most. At major technology centers and national laboratories around the world, Battelle conducts research and development, designs and manufactures products, and delivers critical services for government and commercial customers. Headquartered in Columbus, Ohio since its founding in 1929, Battelle serves the national security, health and life sciences, and energy and environmental industries. For more information, visit www.battelle.org. 
For more information contact:

Katy Delaney
(614) 424-7208
delaneyk@battelle.org 

T.R. Massey
(614) 424-5544
masseytr@battelle.org