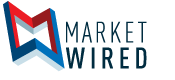 SST Analytics Helps Ag Retailers Navigate Down Economy
/EINPresswire.com/ -- STILLWATER, OK--(Marketwired - January 21, 2016) -  The next few years may be tough for ag retailers. High yields continue to depress grain prices while the global economy faces contraction on many fronts. This has many in the agribusiness sector concerned about how long this current downcycle may last.
SST Analytics is a Business Intelligence (BI) tool that uses Big Data to assist ag retailers as they navigate these tough times. The product allows companies to anonymously aggregate their regional datasets in order to examine not only agronomic trends but also performance trends by location and employee. "SST Analytics is helping ag service organizations to make more informed agronomic decisions in the field," states Matt Waits, CEO of SST, "But the product is also moving the concept of precision management from the farm field to inside the organization via Business Intelligence."
SST Analytics allows the management of large ag service organizations to generate weekly reports on the field activity and sales performance of their retail locations and sales-agronomists. For example, reports can show how many acres each retail location has enrolled in its precision ag program and list out the acres serviced by employee. Management can do a market share analysis to see how much of the market their organization services by county and how their clients performed compared to county averages; and management may identify the employees or locations that are key producers.
"Soon SST Analytics will allow management to look at product usage and in-depth scouting activity," states Aaron McIntire, Product Manager for SST Analytics. McIntire explains, "This allows for questions such as, 'How many acres of X product was applied? How does product application break down by county or business unit? What are the top products being recommended versus actual products applied? What effect does the time of year make when recommending products versus actual fulfillment? Who are our top agronomic salesmen for recommendation to fulfillment conversions?' These types of questions can also be applied to scouting and pest control." 
In a time when ag retail management must focus on improving business execution while facing decreasing orders and lower profit margins, SST Analytics helps retail management recognize areas of value and performance throughout their organization.
For more information on SST Analytics, visit www.sstsoftware.com/analytics.
Contact:
Aaron McIntire
Product Manager
SST Analytics
Email contact

(888) 377-5334