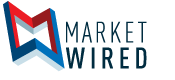 View Systems, Inc. (VSYM) to Acquire Y.M. Advantage, Inc.
/EINPresswire.com/ -- BALTIMORE, MD -- (Marketwired) -- 01/21/16 -- View Systems, Inc. (OTC: VSYM) (OTCBB: VSYM), a manufacturer and installer of non-invasive weapons detection systems for a wide range of government and commercial use, today announces it has entered into a definitive agreement to acquire Y.M. Advantage, Inc. ("YMA"), a private corporation engaged in the acquisition, development and management of medical clinics which provide treatment for various medical issues.
View Systems' acquisition of YMA is aligned with the Company's broader corporate vision to achieve a larger market penetration and revenue. The current U.S. market for erectile dysfunction is worth $6 billion annually. According to Pew Research, 10,000 Baby Boomers turn 65 every day, of which 49% are men. This ensures that YMA will have an expanding pool of prospective clients, and thus make possible the exponential growth of our patient base each year until 2030.
http://www.pewresearch.org/daily-number/baby-boomers-retire/
"As previously announced, our exploration and execution of M&A agreements are by no means an exit from our current focus of operations. After careful selection and due diligence, we're excited to announce our acquisition of YMA, which will help View Systems gain traction in obtaining exposure, application and market penetration of our products," says View Systems Chief Executive Officer Gunther Than.
"Our board of directors consists of physicians who are well versed in the medical arena and have started and successfully operated clinics and medical practices. They believe that this acquisition will dramatically enhance our revenue and provide for a wider ranging business practice," concludes Than.
YMA is a team of professionals seeking to acquire concierge, all-inclusive medical practices, which provide a "one-stop shop" for most issues relating to male sexual dysfunction, including erectile dysfunction, testosterone replacement therapy, and premature ejaculation. By establishing or acquiring "Men's Clinics" in select geographic areas, YMA's business strategy is to capitalize on two irrefutable trends that are currently at play in the marketplace: an aging population and the rising prevalence of certain medical conditions. http://www.ymadvantage.com/
About View Systems
View Systems, Inc. manufactures and installs weapons detection identification systems targeted at a broad range of government and commercial users. More information can be found at www.viewsystems.com and in View Systems 8-K Filing with the SEC.
Forward-Looking Statements
This press release contains certain forward-looking statements. Investors are cautioned that certain statements in this release are "forward-looking statements" and involve both known and unknown risks, uncertainties and other factors. Such uncertainties include, among others, certain risks associated with the operation of the company described above. The Company's actual results could differ materially from expected results.