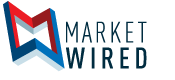 Wesley Palms Revitalization Awarded Top National Association of Home Builders Accolade
Phase Three Build Underway, Phase Four Begins Spring 2016
/EINPresswire.com/ -- SAN DIEGO, CA -- (Marketwired) -- 01/21/16 -- Wesley Palms, a Front Porch full-service retirement community on San Diego's beautiful Mt. Soledad overlooking the Pacific Ocean, received the Best of 55+ Housing, Independent Living Community On the Boards, Gold Achievement Award from the National Association of Home Builders (NAHB). The multi-phased redevelopment plan started in April 2015 continues with Phase Three and includes the construction of new patio homes, upgrades to the main building apartments and common areas and enhancements of the exceptional landscape.
The Wesley Palms revitalization is the latest endeavor in Front Porch's mission to create thoughtful and unique places that are respectful of the environment, celebrate the individual, and attend to the natural aesthetic of form and function.
Inspired by the original mid-century modern aesthetic, twenty-six new patio homes will be completed in Phase Three, replacing existing cottages. These new patio homes, together with the twenty-nine patio homes to be completed in Phases One and Two, will offer the best of open plan living and contemporary amenities. Along with the new patio homes and remodeled main building, the entire 35+ acres of mature landscaping will be improved including the addition of water-wise plants.
"This revitalization plan honors and celebrates Wesley Palms' extraordinary location, unique history and strong sense of community," said Wesley Palms Executive Director Ben Geske. "We have received an overwhelmingly positive response to this exciting redevelopment and all that it brings to the future of resort-style retirement living for Wesley Palms residents."
Inspired 360 degrees living
Wesley Palms' modern revitalization effort celebrates '360 degree living' -- reflecting the commanding ocean views and an ambition to enrich the retirement lifestyle offerings for current and future residents. Overlooking downtown San Diego, Mission Bay and the Pacific Ocean, Wesley Palms offers all the benefits of San Diego living including beautiful beaches, world famous attractions, and the art and culture of La Jolla and San Diego just minutes away. Wesley Palms boasts convenient access to highways, San Diego International Airport, a cruise terminal, exceptional health care systems and excellent universities.
Wesley Palms welcomes new and returning residents to reserve their new home. Current residents will be given first priority and interested individuals are invited to join the 'interest list' for current and future phases. More information can be found at wesleypalms.org.
Wesley Palms will continue its current operations as a vibrant, supportive community throughout the phased revitalization. Summer House, a Wesley Palms memory care neighborhood, and Courtyard catered living cottages will continue to accept new residents as openings become available.
About Wesley Palms
A Front Porch full-service retirement community, Wesley Palms is located in San Diego's Pacific Beach neighborhood near the top of Mt. Soledad overlooking the Pacific Ocean. Wesley Palms boasts a 35-acre park with lush landscape inspired by Kate Sessions, famed San Diego horticulturist. The community is known for its energy and vibrancy, which is reflected in the community's design. In 2012, the community was awarded the National Association of Home Builders Gold Award for its innovative interior design in its remodeled lobby and common spaces. In 2014, the community received the National Association of Home Builders Silver Award for its design and development of Summer House memory care neighborhood at Wesley Palms. For more information about Wesley Palms, visit www.wesleypalms.org.
About Front Porch
Front Porch is a not-for-profit 'human serving' organization based in Glendale, California, that serves individuals and families through full-service retirement, active adult communities, affordable housing communities and related management and development services. Front Porch holds a BBB+ credit rating from Standard & Poor's. Founded in 1999, Front Porch embraces a leading-edge approach to wellbeing with innovative communities and programs that meet the changing needs of people as they age. Specialized outreach programs like the Front Porch Center for Innovation and Wellbeing, Social Accountability in Action, Front Porch Gallery and affiliated Centers for Spirituality and Aging support the Front Porch belief in understanding and meeting the needs of the individuals and communities we serve. Front Porch Communities and Services is comprised of 10 full-service retirement communities in California and two adult living communities: one in Louisiana and one in Florida. Front Porch also serves individuals and families through more than 20 affordable housing communities managed by CARING Housing Ministries, a division of Front Porch.
For more information contact:
Michelle van Kriedt
Email Contact
(415) 986-7212