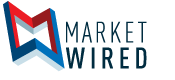 Marco's Pizza Announces Expansion Plans for Las Vegas, Nevada
One of the Fastest-Growing Pizza Franchise Chains in the Nation Is Seeking Entrepreneurs in the Las Vegas, Nevada, Metropolitan Area
/EINPresswire.com/ -- TOLEDO, OH -- (Marketwired) -- 01/21/16 -- To meet the growing demand for pizza in the Las Vegas, Nevada, metropolitan area, Marco's Pizza® franchise is seeking to partner with entrepreneurs who want a slice of the action.
Las Vegas residents and tourists alike are passionate for pizza. This year, the Las Vegas Review-Journal stated that the city's population growth leads all other cities in Nevada. With its 2014 status of 613,599 people, it had a 1.6 percent increase over 2013, and the Las Vegas Valley area population is around 2 million, according to the U.S. Census Bureau.
And at least 13 percent of those people want pizza every day. A recent U.S. Department of Agriculture study of American eating habits determined that 13 percent of people in the U.S. were eating pizza on any given day. For the Vegas area, that means about 260,000 residents are looking for pizza -- and that's not even counting the tourists!
With Marco's Pizza, those thousands of people can find the best. Marco's Pizza is hand-made in the Italian tradition, using fresh, never-frozen cheeses, making the dough in stores daily and using only premium meats and vegetables. Founded in Toledo in 1978, Marco's is the only Top 20 pizza chain founded by a native Italian. The brand's business model and growth have been heralded by the likes of Forbes, Consumer Report, Entrepreneur, Franchise Times and Nation's Restaurant News, to name a few.
Marco's Pizza growth outpaces pizza industry
Marco's Pizza has the fastest-growing unit growth, according to Nation's Restaurant News, who named the beloved pizza franchise as part of its Second 100 List -- an analysis of businesses that are smaller but are focusing on growing around the nation. Marco's opened its 500th location in 2013, its 600th restaurant in 2014, and is on pace to open its 1,000th location in early 2017.
The publication states that while the pizza industry is mature and growth is limited, Marco's Pizza is the exception. Not only is Marco's growing faster than other pizza franchises, Marco's Pizza sales growth also is higher than any other pizza franchise. The publication reports that Marco's Pizza sales growth is tops for system-wide sales in the Second 100 pizza segment.
Marco's Pizza franchise seeks friendly, passionate entrepreneurs in Las Vegas
Marco's Pizza is seeking quality franchisees who are committed to making their franchises places where customers want to buy fresh, delectable pizza -- welcoming, friendly individuals who remember customers' names and are passionate about the Marco's product. The investment required to start a Marco's Pizza franchise is typically about $350,000. The pizza franchise is looking for people who have a net worth of $150,000 and a minimum liquidity of $100,000.
"Our franchisees come from a remarkably wide variety of backgrounds. But there's a common thread among our franchisees -- passion for the Marco's product. Almost half of them were Marco's consumers first. They fell in love with our product," said Cameron Cummins, Vice President of Franchise Development for Marco's Pizza.
Unlike Marco's competitors, who have oversaturated their markets, Marco's Pizza has plenty of regions with prime territories available for franchisees -- Las Vegas is one of them.
How does Marco's Pizza franchise support its owners?
Previous restaurant experience is not necessary to open a Marco's Pizza. The company's team of veteran pizza executives has experience growing brands and is always ready to help franchisees throughout their careers.
At a six-week training at Marco's University, franchisees learn how to make the perfect pizza in the company's state-of-the-art kitchen.
In addition to learning about the product and how it is made, the company helps franchisees learn to manage the business side of the franchise. Franchisees learn how to train staff, manage finances and study market analysis, as well as learn the insurance requirements, leasing issues and marketing savvy needed to be successful.
To learn more, visit www.marcosfranchising.com.
Image Available: http://www2.marketwire.com/mw/frame_mw?attachid=2949794
Image Available: http://www2.marketwire.com/mw/frame_mw?attachid=2949796
Embedded Video Available: http://www2.marketwire.com/mw/frame_mw?attachid=2949901

Contact
Cameron Cummins
Vice President of Franchise Development
ccummins@marcos.com