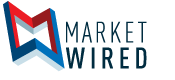 TechNexus Expanding in Chicago and Launching University Outposts
ESO Network Amplified by University Collaboration With Startups and Corporations
/EINPresswire.com/ -- CHICAGO, IL--(Marketwired - January 21, 2016) - TechNexus Venture Collaborative is expanding its core incubator facilities in Chicago, while simultaneously announcing plans to augment its Entrepreneurial Support Organization (ESO) Network with a new office at the University of Illinois in Champaign, and a collaboration with Purdue University in Lafayette, Indiana.
Launched in 2007 as the first Chicago startup incubator, TechNexus works with second-stage, enterprise-oriented startups through a collaborative venture development model with corporate partners around the country.
TechNexus' proprietary, global ESO network of more than 500 universities, incubators, venture firms and key influencers plays is an important tool for sourcing and filtering ideas, talent and venture collaboration.
"We've leveraged the ESO network pretty effectively in the past year, but this expansion to university towns is the next step in more meaningfully engaging," explains TechNexus CEO Terry Howerton. "As we develop, incubate and fund ventures, success depends on our ability to source ideas and talent. Providing collaboration space for our ventures at top engineering universities is part of the solution."
More than 350 companies have grown with TechNexus, which includes current companies SwiftIQ, Cohesive, Locus View, PhysIQ, Agentis, Synap, Vertex Analytics and Spotlite, which was recently acquired by UnitedHealth, as well as 50 other firms.
"We needed more room to grow in Chicago, both for the existing ventures that continue to expand, and to keep pace with new venture development initiatives for 2016," explained Fred Hoch, who is a partner in the privately funded TechNexus, and also serves as CEO of the Illinois Technology Association, "We expect the university outposts to be an extension of the community we've curated around our Chicago incubator."
"TechNexus has been a partner with us for many years," said Jed Taylor, Director of Operations, TEC Center at the University of Illinois. "We are excited for them to set up shop closer to campus and continue their long standing efforts to engage the university community. It can only bring great things."
"We've participated in TechNexus initiatives this past year alongside the innovation leaders from dozens of Fortune 500 companies, and we see their venture community as an opportunity for our students to gain industry experience by tackling real-world challenges," said Gary Bertoline, Dean of Purdue Polytechnic Institute. Purdue Polytechnic and TechNexus have signed an MOU to explore closer collaboration in 2016 and beyond.
The expanded Chicago facility opens this in spring, and the Champaign-Urbana facilities will be in full operation for the next academic year.
About TechNexus Venture Collaborative
TechNexus Venture Collaborative is a venture development firm building a new, collaborative model for leading corporations to engage and extract value from the global entrepreneurial ecosystem. Through an evolved model of venture development, strategic incubators and capital, TechNexus has worked with more than 350 startups and corporations to drive innovation. More information is available at www.technexus.com
Contact:
Terry Howerton
terry@technexus.com
+1.312.285.3779