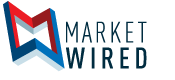 San Francisco-Based Shift Technologies Brings 100 Tech Jobs to Virginia
Shift Invests $20 Million in the Future of Its East Coast Operations
/EINPresswire.com/ -- SAN FRANCISCO, CA -- (Marketwired) -- 01/21/16 -- Shift Technologies, a San Francisco-based marketplace that combines powerful technology solutions with a team of car concierges to streamline the process of buying and selling used cars, today announced a significant investment in the future of its East Coast operations. The $20 million project, which will be announced in conjunction with Governor Terry McAuliffe and Secretary of Commerce and Trade Maurice Jones, at Virginia's 1776 incubator in Crystal City, will bring 100 new tech and engineering jobs to the Virginia economy.
Shift's employee announcement is a significant investment in the company's future and a focused commitment to building its robust tech platforms and engineering capabilities to support consumer needs nationwide. The expansion into Virginia comes after its recent hub openings in both San Diego and Sacramento, establishing the company's greater footprint across the state of California.
"Beyond just buying, selling and owning a car, Shift's goal is to fundamentally change the relationship consumers have with their cars. We believe that car ownership is here to stay, and Shift is playing a major role in how the massive $1.3 trillion car market will evolve in the near and long term," said Shift CEO and co-founder, George Arison. "We know that an incredible product and service depends on the team that creates it, so we're investing first and foremost in building an engaged and productive engineering workforce on the East Coast."
"Bringing companies like Shift to Virginia is at the very heart of our effort to diversify and build a new Virginia economy," said Governor Terry McAuliffe. "As we work to offset the impacts of federal cuts in Northern Virginia, high-tech companies like Shift are recognizing the enormous technological, workforce and quality of life assets this region has to offer. I am proud to welcome Shift to Virginia and I look forward to watching them grow and helping us to bring more Silicon Valley startups to create jobs and economic activity here in the Commonwealth."
Shift's East Coast investment contributes to its plans to operate in 20 new markets by the end of 2016. Since June 2014, Shift sales have grown 70x. The company has raised $73.8 million in total funding, with $23.8M in its Series A round, led by DFJ and Highland Capital, and $50M in Series B financing, led by Goldman Sachs Investment Partners.
Shift provides the best experience and value for both buyers and sellers through its comprehensive concierge service, which includes free on-demand test drives, on-site appraisals and car pick-up. Sellers are guaranteed a minimum sale price for their vehicle and earn, on average, thousands more with Shift than through traditional car sales methods. Shift also manages the entire buying and selling process, ranging from routine inspections to detailing and DMV paperwork. In the event that Shift does not have the right car on-hand, a Shift Car Enthusiast will work with the buyer to find them the perfect ride.
About Shift
Shift Technologies Inc. is a startup that is changing the experience of buying and selling cars. The company, which was started by former Googlers, has created a new peer-to-peer marketplace that uses technology to connect car buyers and sellers. From getting the car ready for sale to managing inquiries and handling test drives, Shift saves sellers time while helping them to secure the best price for their car. Buyers have access to Shift's fleet of knowledgeable Car Enthusiasts who deliver on-demand test drives and white glove service without pushy sales tactics. Plus, Shift's 150-point inspection and seven-day money back guarantee helps a buyer purchase with confidence. For more information please visit shift.com and follow us on Twitter at @driveshift.