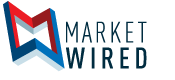 GSX Solutions Rolls Out Proactive Monitoring of Cisco Email Security Appliance
New GSX for IronPort Helps Ensure Continuous and Secure Operation of Vital Enterprise Email Services
/EINPresswire.com/ -- BOSTON, MA -- (Marketwired) -- 01/21/16 -- GSX Solutions [www.gsx.com], the global leader in proactive, consolidated monitoring and reporting of enterprise collaboration environments, including Microsoft Exchange, Microsoft SharePoint, Microsoft Lync, BlackBerry Enterprise Server (BES), and IBM Applications, today announced the release of GSX for IronPort, to help ensure continuous and secure operation of vital enterprise email services.
A number of issues can affect the performance and health of IronPort's critical antispam, antivirus, and encryption services, including configuration, directory federation, looping processes, and network performance and latency. The continuous, proactive monitoring by GSX includes:
Automatic, regular testing of availability and performance by emailing to an echo service on the internet;
Continuous checks of system availability and performance, CPU & RAM usage, and disk IOs;
Monitoring of queue utilization and availability, including oldest message age, mail transfer threads, and active destination objects in memory;
Checks of available license options in real time;
Detection of cache issues before they become critical;
Continuous checks of incoming and outgoing emails, the number of active recipients, and message failure indicators such as bounced, rejected, and deleted recipients;
Spam metrics, including dropped messages, soft bounce, and hard bounce.
"We are expanding the scope of GSX Monitor & Analyzer to not only assess performance of the application itself, but to monitor all components that might impact the quality of performance of applications. When IronPort fails, the entire email flow is shut down -- meaning nobody can send or receive email in the company," explained Jean-Francois Piot, VP of product management for GSX Solutions. "Our solution provides overall system protection by proactively monitoring IronPort health, performance, and usage, as well as network availability and latency, while continuously testing and troubleshooting the messaging environment."
GSX for IronPort is now available
The new GSX for IronPort is available at http://www.gsx.com/products/gsx-for-ironport.
About GSX Solutions
GSX Solutions is the global leader in non-intrusive, agentless analysis and management of consolidated enterprise collaboration, messaging environments including infrastructure, cloud, networks, database, mobility, operating systems -- all from a single platform. Whether for on-premises, cloud, or hybrid environments, GSX's solutions are designed to not only assess the performance of applications themselves, but to monitor all components that might impact the quality of performance. GSX's goal is to enhance the end-user experience through agentless robot users to proactively collect all applications data; a modern platform to visualize and analyze the information with insightful reports and forecasts while helping IT administrators to meet ROI goals.
GSX is a Microsoft Systems Center Alliance Partner, and a Microsoft Silver Partner on Messaging competency. For more product information and partner opportunities, please visit www.gsx.com.
All product and company names herein may be trademarks of their registered owners.
GSX Solutions, Inc.

GSX company contact:
info@gsx.com
Media contact:
GSX@transform.pr