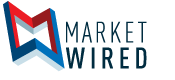 Sumo Logic Announces Availability of Sumo Logic Live Tail
New Feature Provides Developers With Ability to Use tail -f to Centralize and Analyze Logs in Real-time
/EINPresswire.com/ -- REDWOOD CITY, CA -- (Marketwired) -- 01/21/16 -- Sumo Logic, a leading cloud-native data analytics service, today announced the availability of Sumo Logic Live Tail, a new feature that allows developers and IT ops teams to leverage tail -f, to tail logs in real-time to quickly and efficiently monitor and troubleshoot new code as it's rolled out to production.
In the past developers who were tasked to write and test code, tail logs and troubleshoot, have often toggled between two tools. One for tailing your logs and another for advanced analytics for pattern recognition to help with troubleshooting, proactive problem identification and user analysis, making it inefficient to use different interfaces to manage log files. Sumo Logic Live Tail enables developers to remove the hassle from switching between the terminal for live tailing logs and another system to centralize and analyze logs.
"Live tail is our team's number one tool for monitoring server, cluster and environment performance in real-time in one place," said Wissam Jarjoui, software engineer for Shippo. "We are so excited to see this new feature as part of the Sumo Logic platform as it's a great compliment and a must-have tool for any developer looking to simplify tailing logs."
With Sumo Logic Live Tail, users can now troubleshoot from the Sumo Logic browser interface or from a Sumo Logic Command Line Interface without having to log into business critical applications. In addition Sumo Logic Live Tail eliminates the need to invest in a separate solution for live tail, reducing the cost of licensing for multiple tools. Key capabilities include:
Multi-tailing - Provides the ability to start tailing multiple logs simultaneously enabling users the ability to create two tail sessions and view them in split-screen mode, or breaking multiple sessions out into new windows.


Filtering Logs and Highlight Keywords - Simplifies tailing logs by enabling users to quickly filter logs based on keywords, which can then be color highlighted in the window for quick identification.


View Logs in Context - Gives users the ability to launch searches in context, so they can seamlessly alternate between Sumo Logic Search and Sumo Live Tail in browser mode.


"The ability to view logs in tail -f is one of the top requests we've received from our customers and we're excited to be able to deliver this capability to developers and IT ops teams across organizations of all sizes," said Bruno Kurtic, Founding VP of Product and Strategy for Sumo Logic. "With Sumo Logic Live Tail, users can now harness the power of the Sumo Logic platform to gain secure, instant access to log files, while saving time and resources going between different tools to get the data needed to make decisions."
Additional Resources
About Sumo Logic
Sumo Logic is a secure, cloud-native, data analytics service, delivering real-time, continuous intelligence across an organization's entire infrastructure and application stack. More than 700 customers around the globe experience real-time operational, business and customer insights using Sumo Logic for their DevOps, IT ops and security and compliance use cases. With Sumo Logic, customers gain a service-model advantage to accelerate their shift to continuous innovation, increasing competitive advantage, business value and growth.
Founded in 2010, Sumo Logic is a privately held company based in Redwood City, CA and is backed by Greylock Partners, DFJ, IVP, Sutter Hill Ventures, Accel Partners and Sequoia Capital. For more information, visit www.sumologic.com.
Connect with Sumo Logic
Read the Blog: http://www.sumologic.com/blog/
Follow Sumo Logic on Twitter: https://twitter.com/sumologic
Check us out on LinkedIn: https://www.linkedin.com/company/sumo-logic
Media Contacts
Melissa Liton
Sumo Logic
mliton@sumologic.com
(650) 814-3882

Michelle Kincaid
Bateman Group
sumologic@bateman-group.com
(415) 757-5545