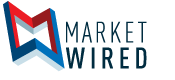 University of Calgary helps Mexico implement ambitious energy reforms
Energy expertise ignites $12-million collaboration with Mexico
/EINPresswire.com/ -- CALGARY, AB--(Marketwired - January 21, 2016) - The University of Calgary and the Mexican Ministry of Energy (SENER) recently signed a collaboration note that opens up a long-term partnership to help Mexico boost its energy sector. As part of this partnership, SENER has allocated $12 million over four years for Mexican organizations to collaborate with the University of Calgary on energy research and education.
The University of Calgary signed two concept notes with Mexico's government. The first one focuses on exploring the development of a Global Research Initiative and site in Mexico City for science, technology, energy regulation, governance and industry development. The second note promotes human resource capacity development in collaboration with University of Calgary's School of Public Policy and the Mexican Academy of Engineering.
"Our partners told us that Mexico's main priority is energy and we worked together to match our strengths to their specific needs," said Dru Marshall, provost and vice president (academic), who chairs the Mexico Regional Advisory Council at the University of Calgary. "The signing of both concept notes will help us to further our partnerships with key academic institutions throughout Mexico."
"Mexico is a country of emphasis for us as part of our international strategy," says Janaka Ruwanpura, vice-provost (international), University of Calgary. "Our vision is to establish a Global Research Initiative and site in Mexico to help advance our energy research and international strategies."
"It is an honor and a privilege to partner with the University of Calgary," said Leonardo Beltrán, Undersecretary of Planning and Transition, Mexico Ministry of Energy. "The university is a key partner for Mexico's talent development efforts."
This latest agreement between the University of Calgary and Mexico further demonstrates the commitment of both parties to grow an already strong and prosperous relationship. As of 2015, the University of Calgary has 17 active or pending institutional agreements and at least four research collaborations with higher education institutions in Mexico.
In December 2013, Mexico launched an extensive energy reform in order to open up its oil and gas sector to foreign investment.
"The most profound purpose of our energy reform is to create more and better opportunities for employment and entrepreneurship for young Mexican professionals," said Pedro Joaquín Coldwell, Mexico's Secretary of Energy. "The University of Calgary will be a great partner in opening avenues for training and knowledge development for our best people to pursue the opportunities brought along by the implementation of the energy reform. We are excited to begin this venture with an institution that is both prestigious and of high relevance to the global energy industry."
"The University of Calgary applauds Mexico's ambitious efforts to reform its energy sector," said University of Calgary vice-president (research) Ed McCauley. "We thank the Government of Mexico for choosing to partner with our university and we are very excited to be undertaking this innovative collaboration, which will benefit both countries."
In April 2014, the University of Calgary moved forward on its bold International Strategy by forming a regional advisory council mandated to expand research and educational partnerships in the key areas of Mexico. Under the strategy, the university has committed to increase diversity of students on campus, increase cross cultural competencies, advance educational and research partnerships, and boost international development efforts in six countries of emphasis, one of which being Mexico.
*Note: Janaka Ruwanpura, vice-provost (international) for the University of Calgary will be available for media interviews on Thursday, January 21 from 11:30 a.m. to 1:00 p.m. MST. Please contact Media Relations to schedule an interview. 
About the University of Calgary
The University of Calgary is making tremendous progress on its journey to become one of Canada's top five research universities, where research and innovative teaching go hand in hand, and where we fully engage the communities we both serve and lead. This strategy is called Eyes High, inspired by the university's Gaelic motto, which translates as 'I will lift up my eyes.'
For more information, visit ucalgary.ca. Stay up to date with University of Calgary news headlines on Twitter @UCalgary. For details on faculties and how to reach experts go to our media centre at ucalgary.ca/news/media.
Media Contact
Drew Scherban
Media Relations Advisor
University of Calgary
Office: 403.210.7752
Cell: 403.470.8895
drew.scherban@ucalgary.ca