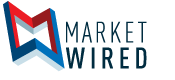 Griffis Residential Acquires 233 Apartment Units in Downtown Seattle
/EINPresswire.com/ -- DENVER, CO -- (Marketwired) -- 01/21/16 -- Griffis Residential, a Denver-based multifamily investment and management firm, announced today that it has acquired Berkshires on Elliott Apartments, a 233-unit Class-A multifamily community located in the downtown Seattle neighborhood of Belltown. With the acquisition, Griffis Residential owns and manages 7,750 apartment units in Colorado, Texas, Nevada and Washington. Additional target markets include Portland and the San Francisco metro area.
Effective immediately, Berkshires on Elliott Apartments has been renamed Griffis Belltown Seattle. For community and leasing information visit GriffisBelltown.com.
"We are looking forward to implementing our value-add strategies and service upgrades at Griffis Belltown," said Griffis Residential Co-CEO, Ian Griffis. "While the supply of apartments in Seattle is expanding, the long-term economic future of this innovation hub is appealing. Demographics continue to favor the apartment industry going forward."
Griffis Belltown offers studio, one-, two- and three-bedroom units that feature in-unit washers and dryers, breakfast bars, fully-equipped kitchens, and gas fireplaces. Along with private patios and balconies, the rooftop community deck offers stunning panoramic views of downtown Seattle and the Puget Sound. Additional community amenities include garage parking and elevators, an outdoor fireplace, heated pool and spa, media rooms, and a fitness center.
Major area employers within approximately two miles from the community include Zulily's headquarters, the upcoming Expedia campus, and the sprawling Amazon world headquarters/main campus.
For property photos please visit http://griffisbelltown.com/community/Griffis-Belltown-apartments/visuals.
About Griffis Residential
With nearly $1.2 billion in multifamily assets under management, Griffis Residential is a multifamily real estate investment company that owns and manages 7,550 Class-A apartment units in Colorado, Texas, Nevada, and Washington. Headed by Ian Griffis, David Birnbaum, and Tom Barta, Griffis Residential focuses on balancing an aggressive expansion strategy with a superior guest experience for its residents. For more information, visit GriffisResidential.com.
Forward-Looking Statements
Certain statements in this press release may be "forward-looking statements" that are not based on historical facts and that reflect current views and estimates about future economic circumstances, market conditions and opportunities and the performance of portfolio investments. Such statements involve known and unknown risks and uncertainties, including the ability to implement our investment program that could cause the actual performance to materially differ from any anticipated or projected performance expressed or implied by such forward-looking statements. Griffis Residential cannot guarantee future performance and the company does not undertake any obligation to update or revise any such statements.
Image Available: http://www2.marketwire.com/mw/frame_mw?attachid=2952858
Image Available: http://www2.marketwire.com/mw/frame_mw?attachid=2952866

PRESS CONTACT:
Laura Kindregan
(303) 817-5216
Email Contact

COMPANY CONTACT:
Lee Brown
720-724-2790
Email Contact