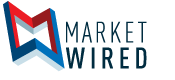 Liberty Star - LBSR Joins the OTCBB
/EINPresswire.com/ -- TUCSON, AZ--(Marketwired - January 21, 2016) -  Liberty Star Uranium & Metals Corp. ("Liberty Star") (OTCBB: LBSR) (OTC PINK: LBSR) is pleased to announce that its trading symbol has joined the Over The Counter Bulletin Board (OTCBB). Liberty Star continues to trade through OTC Markets, Pink Current Information (OTCPK) as well.
According to The Financial Industry Regulatory Authority (FINRA): "The OTC Bulletin Board (or OTCBB) is an interdealer quotation system that is used by subscribing FINRA members to reflect market making interest in OTCBB-eligible securities (as defined by FINRA Rule 6530). Subscribing market makers can utilize the OTCBB to enter, update, and display their proprietary quotations in individual securities on a real-time basis." See more at FINRA.org
"James A. Briscoe" James A. Briscoe, Professional Geologist, AZ CA
CEO/Chief Geologist
Liberty Star Uranium & Metals Corp.
Follow Liberty Star Uranium & Metals Corp. on Agoracom, Facebook , LinkedIn & Twitter@LibertyStarLBSR
Contact:

Agoracom Investor Relations
lbsr@agoracom.com
http://agoracom.com/ir/libertystar
or
Liberty Star Uranium & Metals Corp.
Tracy Myers 
520-425-1433
Investor Relations
info@libertystaruranium.com