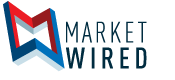 CaNickel to Delist from Toronto Stock Exchange and Transfer Listing to TSX Venture Exchange
/EINPresswire.com/ -- VANCOUVER, BRITISH COLUMBIA -- (Marketwired) -- 01/21/16 -- CaNickel Mining Limited ("CaNickel" or the "Company"), announces that it has voluntarily applied to de-list from the Toronto Stock Exchange (the "TSX") and transfer its listing to the TSX Venture Exchange ("TSXV"). The TSX delist application was made consequent on the Company's view that it would be unable to continue to meet certain minimum financial listing requirements of the TSX. The Company has received conditional approval from the TSXV for the listing transfer which is expected to be effective at the opening of trading on February 5, 2016.
The transfer of the listing will provide continued trading liquidity for shareholders on a recognized trading platform and result in lower listing costs for the Company. The Company will continue to trade under the symbol "CML" and no action is required by shareholders.
ABOUT CANICKEL
CaNickel Mining Limited, (TSX: CML) is a Canadian junior mining company that the Bucko Lake Nickel Mine, currently on care and maintenance, near Wabowden, Manitoba. The Company also holds nickel, copper and Platinum Group Mineral (PGM) projects in the Thompson Nickel Belt.
Further information is available on the Company's website at www.canickel.com.
No regulatory authority has approved or disapproved of the information contained in this news release.
Contacts:
CaNickel Mining Limited
Kevin Zhu
Director and CEO
778-372-1806
604-254-8863 (FAX)
www.canickel.com