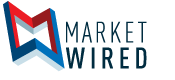 Five Star Political Thriller Now Available as Audio Book
Award-Winning Actor Chosen as the Voice of NOT BLACK AND WHITE: From the Very Windy City to 1600 Pennsylvania Avenue
/EINPresswire.com/ -- CHICAGO, IL--(Marketwired - January 21, 2016) - At the end of last year, first time author and local resident, G.A. Beller, hosted auditions for the voice of his new novel, NOT BLACK AND WHITE: From the Very Windy City to 1600 Pennsylvania Avenue. Beller was joined at the judging table by local TV and radio personalities Bob Sirott and Marianne Murciano, Mitch Litrofsky, CEO of the Breakthrough Group and former actor of Broadway, film and television, and Beller's publisher, Vivian Craig of G. Anton Publishing.
"We received over 100 responses to our city-wide call for actors and voice-over talent," said Beller, whose book was released in November 2015 and is receiving five star reviews on Amazon. "The response was overwhelming, and it gave us the opportunity to find the perfect voice for my novel."
Selected as the voice for the audio version of NOT BLACK AND WHITE was Chicago native Adam Verner. Verner, a full-time narrator and voice talent with close to 200 titles recorded for such companies as HarperCollins, AudioGo, Audible and McGraw Hill, holds an MFA in Acting from the Chicago College of the Fine Arts at Roosevelt University. Last year, two of Verner's audio books were nominated for Voice Arts Awards from the Society of Voice Arts and Sciences. Most recently, he was chosen by Disney to narrate the novel version of Finding Nemo.
"As soon as Adam began to read, we knew we had our voice," said Beller. "We hoped to find a voice that conveyed the raw emotion of the characters and the drama of the events that captured the attention of Chicago and the nation over a decade ago. Adam did that and more, and brought my story to life."
"I was thrilled to be chosen for Not Black and White and I'm honored to be trusted to share this important story," said Verner. "Having lived in Chicago for so long, I'm well aware of the unique style of Chicago politics, but to experience it close up and personal is a whole new ball game. Though the story is set in Illinois, I think every resident of every state will recognize the old mantra: power corrupts."
NOT BLACK AND WHITE is the fictional account of many of the events that led to the meteoric rise of a local charismatic street politician to become America's first African-American President, and the downfall and imprisonment of two consecutive governors of the State of Illinois. This novel puts the reader inside the campaign offices and smoke-filled back rooms where political deals are made. Fiction is intertwined with fact as Beller introduces the reader to a cast of characters who may appear familiar to anyone who ever read a headline or watched cable news and talk shows across the country.
In NOT BLACK AND WHITE, Beller speculates how things might have played out. Inspired by true events, he leaves it to the reader to interpret fact from fiction. The book is available on Amazon. 
G. Anton Publishing; On-Sale: November 17, 2015;
Hardcover: $28.99; Pages: 400; ISBN: 978-0-9966799-0-9
Paperback: $18.99; Pages: 402; ISBN: 978-0-9966799-1-6
eBook: $16.99; ISBN: 978-0-9966799-2-3
Audio Book: $24.95
G. A. Beller www.gabeller.com
The following files are available for download:
Winger Marketing
312-494-0422
alisa@wingermarketing.com