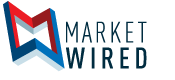 Pinnacle Hires Cheryl Caudill as Regional Property Manager
Multifamily Specialist Based in Dallas
/EINPresswire.com/ -- DALLAS, TX--(Marketwired - January 12, 2016) - Pinnacle, one of the nation's leading multifamily management firms, announced today that Cheryl Caudill joined the company as a regional property manager to oversee nearly 1,700 conventional apartment homes in the Dallas metropolitan area. She brings nine years of property management experience to the team with a focus on adding value to the company's portfolio of stabilized assets and redevelopments. Caudill reports to Vice President Michele Butler.
"Cheryl will be an integral part of helping our Pinnacle team further revenue growth for our managed stabilized assets," said Butler. "She will also play an important role in developing our customer service focused leadership within the growing Dallas-based team."
Previously, Caudill was responsible for the operation and completion of a $4.8 million renovation for Hue at CityPlace, an upscale Greystar managed community. She also gained significant experience while managing assets for the company in the Uptown and Downtown Dallas submarkets, including the Park 4200 community bordering the exclusive and elite Highland Park neighborhood. Prior to Greystar, Caudill was onsite with Lincoln Property Company assisting with all aspects of property management.
Throughout her tenure at both Greystar and Lincoln Property Company, Caudill received numerous corporate accolades recognizing her top sales achievements, top shops, onsite property manager accomplishments and core contributions to each company. She holds a degree in History and Sociology from the University of Texas at Arlington.
About Pinnacle Property Management Services, LLC
Pinnacle Property Management Services, LLC, ("Pinnacle") is a privately held national real estate provider specializing in third party management of multifamily residential communities. As one of the nation's preferred property managers, Pinnacle's portfolio includes nearly 135,000 residential units and 2 million square feet of commercial assets. With the Corporate headquarters located in Dallas, Texas, Pinnacle has 3,000 employees located in 35 states and 25 major metropolitan areas. For more information, visit www.pinnacleliving.com. 
Image Available: http://www.marketwire.com/library/MwGo/2016/1/12/11G078564/Images/Cheryl_Caudill_NEW-925a68a482a08c5aa4f4d6e4d3ea11c9.jpg
MEDIA CONTACT
Kerri Fulks
(972) 499-6617
Kerri.Fulks@hck2.com