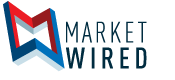 DATATRAK Welcomes New Directors
Three New Board Members Elected in Proxy Vote; Management Focused on Driving Performance, Earnings
/EINPresswire.com/ -- CLEVELAND, OH--(Marketwired - January 12, 2016) - Three new directors have been elected to the board of DATATRAK International, Inc. (OTCQX: DTRK), the leader in developing cloud-based, unified dClinical™ technologies and delivering related services for the clinical trials industry. Prior to the next meeting of the Board of Directors, the Company also reiterated its commitment to serving its customers and remains optimistic about the Company's long-term opportunity to grow and thrive in the future.
Proxy Results
Following the Annual Meeting of Shareholders held on January 8, 2016, the Company's shareholders have elected Jack H. Jacobs, James R. Ward, and Alex Tabatabai to serve on its Board of Directors.
Dr. Jerry Kaiser, Chairman of the Board and the Company's Lead Independent Director, offered, "With the resolution of the proxy battle, all of us at DATATRAK are enthusiastic about the opportunity to focus exclusively on supporting, building, and servicing some of the best clinical trials tools in the industry. We look forward to the fresh ideas and leadership of our new directors to help DATATRAK continue the momentum that the management team has created over the past several years. We believe DATATRAK's future remains bright."
Dr. Kaiser continued, "As we move forward, the Board would also like to thank Tim Biro and Nic Loiacono for their dedicated service, leadership, and service to the Company. We would also like to thank our talented employees for their continued hard work and dedication to the Company and DATATRAK's strategy."
Customer Focus
The multi-year strategy to position the company for future growth continues to take hold. Through investing in Sales and Marketing initiatives, the Company has focused on driving long-term relationships and contracts with customers. DATATRAK is in a position to capitalize on superior offerings with an optimized platform, which is the result of heavy investment in Research and Development.
"We welcome our new directors and look forward to their contributions to DATATRAK's drive to deliver for customers and shareholders," said Laurence P. Birch, CEO. "All of our efforts have been and will continue to be directed at meeting or exceeding customer requirements. The great employees on our operations team are consistently committed to delivering the quality services our customers deserve. We're looking forward to a great 2016 and the multitude of opportunities we have to help our customers achieve their dClinical goals."
Tim Lyons, Vice President of Product Development and Operations, added that, "Customers see how our technology plays an important role in addressing two of the biggest challenges in drug development: escalating costs and prolonged time in the drug development process. Tufts CSDD research reveals that it takes an average of $2.6 billion and 15 years to develop and win approval for a new drug. Our current suite of unified platform technology solutions help customers control costs and reduce the time needed for drug development. And, the launch of our UX CTMS 360™ product presents yet another way that we are raising the bar in simplifying the control of complex data sets while accelerating safe drug development."
Scott DeMell, Vice President of Sales concluded, "Our customers have demanding jobs and know they can rely on our world class technology and professional staff to assist their efforts. All of our clients use at least two of our product solutions, and many customers use as many as six. This is proof of our customers' confidence in DATATRAK. Further, there is great interest in the soon to be released UX CTMS 360™ product that has many competitive advantages. Our sales and marketing teams are right on schedule to make this the most successful product launch in company history."
DATATRAK International, the leader in developing cloud-based, unified dClinical™ platform, is a worldwide technology and consulting company serving the clinical trials industry. The company delivers a portfolio of software solutions that safely accelerate clinical research, from Concept to Cure®.
Join DATATRAK Thought Leaders:
About  DATATRAK
DATATRAK International is a worldwide technology and services company delivering Unified dClinical™ solutions and related services for the clinical trials industry. DATATRAK built its multi-component, comprehensive solution on a single, unified platform and expanded this concept to include services delivery via DATATRAK's Clinical and Consulting Services group. The Company delivers a complete portfolio of software products designed to accelerate the reporting of clinical research data from sites to sponsors and ultimately regulatory authorities, faster and more efficiently than loosely integrated technologies. The DATATRAKONE® software solution, deployed worldwide through an ASP or Enterprise Transfer offering, supports Phase I - Phase IV drug and device studies in multiple languages throughout the world. DATATRAK has offices located in Chicago, IL; Cary Research Triangle Park (RTP), North Carolina; Bryan, Texas; and Cleveland, Ohio. For more information, visit http://www.datatrak.com.
Except for the historical information contained in this press release, the statements made in this release are forward-looking statements. These forward-looking statements are made based on management's expectations, assumptions, estimates and current beliefs concerning the operations, future results and prospects of the Company and are subject to uncertainties and factors which are difficult to predict and, in many instances, are beyond the control of the Company, and which could cause actual results to differ materially from those contemplated in these forward-looking statements. For a list of certain factors that may cause actual results to differ materially from those contemplated in these forward looking statements, please see the Company's report filed with the OTCQX Market on March 13, 2015 announcing its results for the full year period ended December 31, 2014. The Company undertakes no obligation to update publicly or revise any forward-looking statement whether as a result of new information, future events or otherwise.
Investor Relations Contact: 
Monica Gupta or Nick Hughes
Alpha IR Group
DTRK@alpha-ir.com