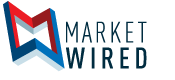 IQN Achieves Major Milestones in Strategic Plan, Sets Vision for 2016
Three Year Transformation of the Company Will Accelerate in 2016 With Release of Major Solutions That Help Companies Win the War for Talent
/EINPresswire.com/ -- DENVER, CO--(Marketwired - January 12, 2016) - IQN, the leading, independent provider of non-employee workforce management solutions, is ringing in the new year on a very high note with the completion of significant goals in its strategic plan, the upcoming release of game-changing solutions for workforce management, and a shorter website name that matches how customers around the world commonly refer to the company.
IQN (additionally referred to as IQNavigator) is entering year three of a three year re-imagining of the company led by President and CEO Joe Juliano and his executive team, who joined the company in 2013 with a bold vision for the role IQN could play in helping companies manage their non-employee workforce and adapt to the rapidly changing talent landscape around the world. Since pioneering the space in 1999, IQN has been the industry leader in software solutions that helps companies manage non-employee workers with a long series of industry firsts that have helped companies adapt to one of the most dramatic changes to the labor force since the end of World War II: the dramatic growth in the number of workers who are independent contractors, freelancers or other types of contingent workers. Two decades ago, that was a minuscule slice of the labor force. Today, it represents nearly a quarter of all U.S. workers and the trend is growing around the world.
"The most successful, agile companies today are the ones who find and hire the best workers, and the competition for those workers is fierce not only for traditional employees but also for non-employee workers who are in many ways even more important to a company's ability to be flexible, be responsive to customer needs, and be fastest to market," said Juliano. "Our mission is to be an indispensable partner to our customers as they win the war for talent, making the service economy predictable for them by helping them procure and manage non-employee workers in a way that aligns with their most important business goals."
Juliano added: "To fulfill that mission, my team and I have looked closely at every aspect of IQN and transformed the company in a way that builds on IQN's long history of industry leadership but positions us to be even more nimble and responsive going forward. I am very happy to report that we have achieved all of our major objectives for the first two years of our plan: the company has a very strong financial foundation, we have enhanced our underlying technology in remarkable ways, and we are being rewarded for all of our hard work with a wave of new and renewing customers. All of that sets the stage for 2016 when so much of that hard work which allows us to deliver exciting things to our customers."
IQN's strategic plan for 2016 includes:
Launching a new workforce management Intelligence Suite (powered by IQN Atom, an artificial intelligence analytics engine) that will provide customers with powerful insights into how their companies are using non-employee workers, how they can optimize their use of these workers, and how they should adjust their strategy to meet evolving business needs.
Unveiling a new Talent Pools solution that will provide access to pre-screened pools of workers who are available directly to customers via IQN's ecosystem of partners, enabling customers and suppliers to more quickly locate and hire workers with the exact skills that are needed exactly when they are needed.
Delivering a new Talent Searching solution that will streamline the all-too-frustrating process of developing searches for talent, providing customers with a far more efficient and rewarding process for identifying the right job titles that match the right skillsets and managing the process of interviewing, screening, and hiring those non-employee workers.
Hosting the largest IQNsiders event to date, where IQN will demonstrate new solutions, unveil a detailed product roadmap including IQN Connect, an industry first contingent alliance ecosystem, and bring together the best workforce management experts in the world for a must-attend industry event.
Juliano continued: "The transformation has been so profound -- from our technology, to how we develop solutions, to how we work with customers, to our ecosystem of partners -- that it was natural to take a fresh look at everything. The rebranding of IQNavigator represents a significant milestone in our transformation and is a clear signal to the marketplace that our independent leadership of the industry provides real and immediate value to our clients, suppliers and alliances."
To see the value already being delivered to many of the Global 2000, take the opportunity to visit IQN.com, and to learn more about IQNsiders coming up in April, visit www.iqnsiders.com.
About IQN
IQN is the leading independent technology provider of Vendor Management System (VMS) software for Global 2000 companies. IQN's products enable enterprises to intelligently manage and optimize complex services procurement and contingent workforce programs. Since 1999, IQN's products have been delivering procurement visibility and predictability, helping corporate leaders around the globe increase profitability, mitigate risk and compete more effectively. For more information, visit www.IQN.com.
For media inquiries, please contact: 
Victor Chayet
IQN
vchayet@iqnavigator.com
303-714-9260