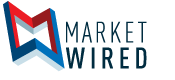 Dealnet Announces Closing of Debenture Offering of Up to $100 Million
/EINPresswire.com/ -- TORONTO, ONTARIO -- (Marketwired) -- 01/12/16 -- Further to its press release of December 21, 2015, Dealnet Capital Corp. ("Dealnet" or the "Company") (TSX VENTURE: DLS) is pleased to announce that its wholly owned subsidiary, One Dealer Inc., has closed a secured debenture offering and issued an initial $10 million debenture (the "Debenture") with capacity to issue up to $100 million under the established structure.
The versatile structure of the financing allows for the warehousing before securitization as well as term funding of consumer finance contracts with terms of up to ten years. The transaction structure supports the Company's expansion plans to capture a wide variety of consumer finance products at point of sale including home improvement, health care and retail financial solutions.
The Debenture has a term of ten years and carries a fixed interest rate of 5.99%. The rate applicable to future issuances will be fixed at the time of draw at the 10 year Government of Canada Benchmark Bond yield plus an appropriate margin. As part of the transaction, the Company repaid its existing $3 million debenture to the same subscriber instead of amending the instrument as previously announced (for net cash proceeds from the offering of $7 million to the Company). Future debenture issuances are at the discretion of the subscriber.
As a part of the offering, the Company issued 2,000,000 common share purchase warrants (the "Warrants") to the subscriber. The Warrants have an exercise price of $0.67, expire on January 12, 2019 and are subject to a four month hold period until May 13, 2016. The issuance of the Warrants is subject to final acceptance by the TSX Venture Exchange.
"We have built an exceptional relationship with IA Clarington Investments, the subscriber, and we are now being rewarded for our proven execution and risk management methodologies," stated Mike Hilmer, CEO of Dealnet. "On full draw, the debentures would support approximately 20,000 additional funded loans or leases in our home improvement vertical. The Debenture structure also co-exists well with additional underwriting facilities expected to be announced this year, which together expand our treasury capability to support significant growth within our financial services division. Our expanded capacity and flexibility supports our drive to be the emerging growth leader in the non-bank lending space."
Forward Looking Statement
This news release contains certain "forward-looking information" within the meaning of applicable securities law including statements regarding the Company and the Debenture, its expected terms and closing date. Forward looking information is frequently characterized by words such as "plan", "expect", "project", "intend", "believe", "anticipate", "estimate", "may", "will", "would", "potential", "proposed" and other similar words, or statements that certain events or conditions "may" or "will" occur. These statements are only predictions. Forward-looking information is based on the opinions and estimates of management at the date the information is provided, and is subject to a variety of risks and uncertainties and other factors that could cause actual events or results to differ materially from those projected in the forward-looking information. For a description of the risks and uncertainties facing the Company and its business and affairs, readers should refer to the Company's Management's Discussion and Analysis. The Company undertakes no obligation to update forward-looking information if circumstances or management's estimates or opinions should change, unless required by law. The reader is cautioned not to place undue reliance on forward-looking information.
About Dealnet Capital Corp.
Dealnet is an engagement enabled consumer finance company that is initially focused on home improvement finance solutions including heating ventilation and air conditioning financing and leasing. Dealnet leverages its large scale customer service and engagement technology platform to attract home improvement dealers by providing front and back office services to them resulting in dealer origination growth.
For additional information please visit www.sedar.com.
Neither the TSX Venture Exchange nor its Regulation Services Provider (as that term is defined in policies of the TSX Venture Exchange) accepts responsibility for the adequacy or accuracy of this release.
Contacts:
Dealnet Capital Corp.
Michael Hilmer
CEO
+1-416-420-5529
mhilmer@dealnetcapital.com

Dealnet Capital Corp.
Nicole Marchand
Investor Relations
+1-416-428-3533
nmarchand@dealnetcapital.com