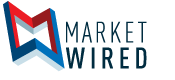 OneSoft Solutions Inc. Announces Major Business Development Initiative to Advance OneBridge Technology and Products
/EINPresswire.com/ -- EDMONTON, ALBERTA -- (Marketwired) -- 01/12/16 -- OneSoft Solutions Inc. (the "Company" or "OneSoft") (TSX VENTURE: OSS), a North American developer of cloud business solutions is pleased to announce that its wholly owned subsidiary, OneBridge Solutions Inc. ("OneBridge") has taken a major step forward in its business development, having been selected to participate in the Microsoft Ventures Accelerator program, which will take place between February 2, 2016 and June 2, 2016.
Microsoft Ventures Accelerator is a mentor-driven program aimed at assisting companies to accelerate their development and scale up their operations. Companies accepted to the program gain access to top business mentors, cutting edge technology and marketing experts, office space and other resources to help them advance their business strategies. The program provides exposure to investors who are seeking cloud technology investment opportunities and provides warm introductions to major corporations who are Microsoft customers, who may be suited to become early adopters of the new OneBridge cloud solutions.
This will be the third Seattle-based Accelerator program amongst others conducted outside of North America, each of which typically involved between ten and fifteen company participants. Since inception of the program, an aggregate total exceeding $1.2 billion of capital has been raised to fund and scale the companies who participated.
The 2016 Seattle Accelerator program is focused on machine learning and data science, which are integral components of OneBridge's strategies and solutions. Certain OneBridge personnel will be resident at Microsoft Venture's Seattle office facility (the "cloud capital of the world"), during the duration of the program. OneBridge expects to receive a US $25,000 grant to offset travel and subsistence expenses, free software, developer tools and support, and US $500,000 in Azure usage credits over the next three years.
"We are very pleased that OneBridge is one of the few companies that were selected, through a rigorous review process, to participate in the program" stated Dwayne Kushniruk, CEO. "We look forward to having access to Microsoft Azure, machine learning and data science experts, which we believe will be of great benefit from a technology perspective. We also anticipate that connection to the network of customers, investors, influencers and industry-leading mentors associated with the program will be most valuable from a business development perspective, and very helpful in scaling the OneBridge business."
About OneSoft Solutions Inc.
OneSoft Solutions Inc. has developed software technology and products that have capability to transition legacy, on-premise licensed software applications to operate on the Microsoft Cloud, in conjunction with Office 365, CRM Online and Microsoft Azure. OneSoft's business strategy is to seek opportunities to convert legacy business software applications that are historically cumbersome to deploy and costly to operate, to a more cost efficient subscription based business model utilizing the Microsoft Cloud, with accessibility through any internet capable device. Visit www.onesoft.ca for more information.
About OneBridge Solutions Inc.
OneSoft's wholly owned subsidiary, OneBridge Solutions Inc., is developing revolutionary new applications for the oil and gas pipeline industry. OneBridge utilizes a single geo-spatial database that accommodates pipe-centric, structured and unstructured big data, with capability to address the key functions that pipeline companies require to manage, operate and maintain their pipelines. OneBridge solutions, which are deployed as SaaS applications on Microsoft's Azure platform, address public awareness and regulatory requirements, and utilize new Machine Learning and Data Science components of Microsoft Cloud technology to address integrity management and risk assessment. Visit www.onebridgesolutions.com for more information.
Forward-looking Statements
This news release contains forward-looking statements relating to the future operations and profitability of the Company and other statements that are not historical facts. Forward-looking statements are often identified by terms such as "may", "should", "anticipate", "expects", "believe", "will", "intends", "plans" and similar expressions. Any statements that are contained in this news release that are not statements of historical fact may be deemed to be forward-looking statements. Such forward-looking information is provided for the purpose of providing information about management's current expectations and plans relating to the future. Investors are cautioned that reliance on such information may not be appropriate for other purposes, such as making investment decisions.
In respect of the forward-looking information and statements the Company has placed reliance on certain assumptions that it believes are reasonable at this time, including expectations and assumptions concerning, among other things: interest and foreign exchange rates; planned synergies, capital efficiencies and cost-savings; applicable tax laws; the sufficiency of budgeted capital expenditures in carrying out planned activities; the availability and cost of labour and services; the success of growth projects; future operating costs; that counterparties to material agreements will continue to perform in a timely manner; that there are no unforeseen events preventing the performance of contracts; and that there are no unforeseen material development or other costs related to current growth projects or current operations. Accordingly, readers should not place undue reliance on the forward-looking information contained in this press release. Since forward-looking information addresses future events and conditions, such information by its very nature involves inherent risks and uncertainties. Actual results could differ materially from those currently anticipated due to a number of factors and risks. These include, but are not limited to the risks associated with the industries in which the Company operates in general such as: costs and expenses; interest rate and exchange rate fluctuations; competition; ability to access sufficient capital from internal and external sources; and changes in legislation, including but not limited to tax laws.
Readers are cautioned that the foregoing list of factors is not exhaustive. Forward-looking statements contained in this news release are expressly qualified by this cautionary statement. The forward-looking statements contained in this news release are made as of the date of this news release, and the Company undertakes no obligation to update publicly or to revise any of the included forward-looking statements, whether as a result of new information, future events or otherwise, except as expressly required by Canadian securities law.
This news release does not constitute an offer to sell or the solicitation of an offer to buy any securities within the United States. The securities to be offered have not been and will not be registered under the U.S. Securities Act of 1933, as amended, or any state securities laws, and may not be offered or sold in the United States absent registration or an applicable exemption from the registration requirements of such Act or other laws.
The TSX Venture Exchange has not reviewed and does not accept responsibility for the adequacy or accuracy of this release.
Contacts:
Dwayne Kushniruk
CEO
OneSoft Solutions Inc.
dkushniruk@onesoft.ca
(780) 437-4950