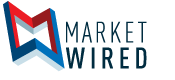 Shelfbucks Acquires Bluetooth Smart Platform Company Emmoco
Market Leading Platform for Building Mobile Connected Devices and Solutions Expands Shelfbucks Offerings to Retailers and Brands
/EINPresswire.com/ -- AUSTIN, TX -- (Marketwired) -- 01/12/16 -- NRF 2016 Booth #4155 - Shelfbucks Inc., the in-store SmartDisplay™ and SmartShelf™ marketing platform for retail stores and brands, today announced it has finalized the acquisition of Emmoco, the market leading Internet of Things (IoT) platform for developing connected Bluetooth Smart devices and solutions.
Under terms of the deal, Shelfbucks will acquire Emmoco's complete hardware, firmware, mobile and server suite of intellectual property and product solutions, including Emmoco's proprietary BlueJoule™ software platform.
Founded in 2011 by technology and start-up veterans Charles Walden and Bob Frankel, Emmoco achieved wide recognition for its ability to quickly build fast, power efficient connected Bluetooth Smart products and deliver advanced connectivity to existing devices. The company's BlueJoule platform consumes up to 40 percent less power and delivers faster performance than competing technologies providing Shelfbucks a significant competitive advantage in the delivery of its in-store SmartDisplay™ and SmartShelf™ products.
"This acquisition is another strategic move forward in the expansion of our IP portfolio and product suite of functionality to seamlessly deliver the most powerful and robust solutions for our customers," said Erik McMillan, CEO of Shelfbucks. "The Emmoco acquisition enables Shelfbucks to own and control the entire IP and technology stack from hardware, firmware, mobile SDKs and hosted server APIs to build fully integrated, leading products for the retail industry."
Emmoco co-founder Charles Walden added: "Having collaborated with Shelfbucks on exciting past projects, we recognized strong synergies between our companies and decided we could create significant market value by joining Shelfbucks in their mission to bring connected digital to in-store retail displays and signs. I couldn't be more proud of our Emmoco team, customers and investors for the success we have shared together. I am excited to embark on our new journey together with Shelfbucks!"
Mr. Walden has also served as CTO of Shelfbucks since 2015.
The Shelfbucks platform is an in-store digital reporting and marketing ecosystem, which helps brands and retail customers increase sales, profits and shopper experience by leveraging in-store point of purchase (POP) merchandising. Shelfbucks SmartDisplays enable measurement of in-store execution, as well as delivery of mobile media to shoppers at the point of purchase to grow basket size, loyalty, center-store trips and shopper visits.
Shoppers browsing an in-store product area interact using their smartphones to immediately access relevant product content including features and functionality, videos, promotional offers, and ratings and reviews. Shelfbucks also provides retailers and brands with unprecedented digital measurement of in-store merchandising execution and shopper behavior.
Emmoco employees are joining as Shelfbucks employees and will work out of Shelfbucks headquarters in Austin, Texas.
About Emmoco
Emmoco produces a software platform and toolset that enables manufacturers to quickly and reliably create mobile applications that control their products. This platform manages the wireless communication between phones and devices, allowing manufacturers to focus on features instead of connectivity. Emmoco also designs and builds custom mobile applications using the platform for manufacturers. Based on the Emmoco BlueJoule™ Software Platform and TI's SimpleLink™ CC2640 ultra-low power wireless MCU, Emmoco builds Bluetooth Smart connected products in 90 days or less.
About Shelfbucks
Shelfbucks is the leading in-store SmartShelf and SmartDisplay platform. Brands and retailers already execute brilliant in-store marketing; however, there is an opportunity to take it to the next level by leveraging digital capabilities to measure and improve success. Were programs executed? Can you identify successful programs and areas for improvement? Can mobile media at the point of purchase grow baskets and increase conversion? Shelfbucks enables retailers and brands to activate, engage and convert in-store shoppers by measuring real-time in-store shopper demand and delivering personalized special offers, coupons and expert content to shoppers' iPhone or Android smartphones. Shelfbucks helps retailers and brands build a loyal relationship with in-store shoppers, while increasing category sales, profit, and return visits. Additional information on Shelfbucks is available at www.shelfbucks.com. Watch industry leaders speak on digital coming to the in-store experience @ www.shelfbucks.com/faqs. SmartShelf™ and SmartDisplay™ are trademarks of Shelfbucks Inc.
Contact:
Scott Phillips
Scott Phillips + Associates, Inc.
sphillips@sphillips.com
312.943.9100 x28