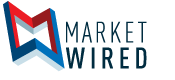 University of Calgary opens unique multi-purpose space to support spiritual wellness
Campus community invited to Vitruvian Space open house
/EINPresswire.com/ -- CALGARY, AB--(Marketwired - January 12, 2016) - A new expanded multi-faith space, supporting spiritual wellness and religious observance, is opening at the University of Calgary this week. The Vitruvian Space, named after Leonardo da Vinci's The Vitruvian Man, will offer four multi-purpose spaces that can be used for prayer, meditation, quiet reflection and other activities related to spiritual health and wellbeing.
The newly renovated space, located in the basement of the Dining Centre, will fill a growing need on campus for space for spiritual wellness. Over the past five years, the Faith and Spirituality Centre has seen an increase in use of its current multi-faith spaces from 1,300 students per week in 2010 to over 1,800 students per week in 2015.
To celebrate the opening of the Vitruvian Space, students, staff, faculty and media are invited to join the Faith and Spirituality Centre on Wednesday, January 13 from 12 p.m. to 1 p.m.
The Vitruvian Space will be open seven days a week from 7 a.m. to 10 p.m. The facility can be used on a drop-in basis or booked for special events and activities or regular re-occurring bookings by students, staff and faculty. For more information or to book the space, please visit: https://www.ucalgary.ca/fsc/resources/vitruvian_space
WHAT: Open house for new Vitruvian Space
WHEN: Wednesday, January 13 from noon-1 p.m.
WHERE: Located in the basement of the Dining Centre, DC 12 (See campus and parking maps)
WHO: Adriana Tulissi, manager of community engagement at the Faith & Spirituality Centre
About the University of Calgary
The University of Calgary is making tremendous progress on its journey to become one of Canada's top five research universities, where research and innovative teaching go hand in hand, and where we fully engage the communities we both serve and lead. This strategy is called Eyes High, inspired by the university's Gaelic motto, which translates as 'I will lift up my eyes.' 
For more information, visit ucalgary.ca. Stay up to date with University of Calgary news headlines on Twitter @UCalgary. For details on faculties and how to reach experts go to our media center at ucalgary.ca/news/media.
Media Contact:

Drew Scherban
Media Relations Advisor
University of Calgary
403.210.7752
403.470.8895
drew.scherban@ucalgary.ca