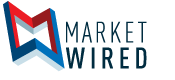 Ryan D. Breen Non GST Trust: Shareholder Early Warning News Release
/EINPresswire.com/ -- VANCOUVER, BRITISH COLUMBIA -- (Marketwired) -- 01/12/16 -- The Ryan D. Breen Non GST Trust ("Breen Trust") has acquired direct ownership of 4,687,500 common shares of Jericho Oil Corporation (TSX VENTURE: JCO) (the "Issuer"). The acquired common shares together with existing holdings of 5,886,667 common shares represent 16.73% of the current issued and outstanding common shares of the Issuer.
The Breen Trust acquired the common shares of the Issuer for investment purposes and may acquire or dispose of common shares as circumstances or market conditions warrant. Total consideration paid for the 4,687,500 common shares was CDN$1,875,000. The acquisition was by way of exempt private placement.
A report respecting this transaction will be electronically filed with the British Columbia, Alberta and Ontario Securities Commissions and will be available for viewing at www.sedar.com.
Neither the TSX Venture Exchange nor its Regulation Services Provider (as that term is defined in the policies of
the TSX Venture Exchange) accepts responsibility for the adequacy or accuracy of this release.
Contacts:
Ryan D. Breen Non GST Trust
James T. Elliott
Trustee
(908) 963-3017