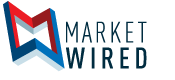 Carl Freer's Freer Family Tree Foundation Reshaping Philanthropy by Integrating It With Crowdsourcing
/EINPresswire.com/ -- LOS ANGELES, CA -- (Marketwired) -- 01/12/16 -- Freer Family Tree Foundation (http://freerfamilytreefoundation.com) is taking philanthropy to a new, unprecedented level by introducing the one thing that has been lacking in a modern day and age, something that's fueled and driven by social media: crowdsourcing.
The Freer Family Tree Foundation is a nonprofit organization that is making a difference in the lives of underprivileged children around the world by using a hands-on approach that comprises emotional guidance and care, education and empowerment.
The foundation utilizes a crowdfunding model to present a wide variety of philanthropy projects to donors. Each project has a specific funding goal to meet, with options for ongoing contributions for interested donors. Donors are able to browse a portfolio of projects to learn more about the cause, the beneficiaries and the progress. Once they've decided on a project(s) that interests them, they can pledge a certain amount of funds as either a one-time donation or as an ongoing monthly contribution.
Projects in the Freer Family Tree Foundation range from helping inner city youth in the U.S. to providing monetary assistance for children in third-world countries. Take for example the CDO children village, located in the Siem Reap Province in Cambodia. This project currently is listed with just over 100 days remaining to meet its goal: raise the necessary funds to renovate schools, a medical center and a vocational training center as well as provide the residents with farming equipment, gardens and livestock.
The mastermind behind it all is philanthropist Carl Freer, who has taken a new journey in life since his departure from this highly competitive industry years ago. These days, Freer's focus is placed mostly on helping to advance his Freer Family Tree Foundation into a mainstream charity that's focused on crowdfunding.
"I recalled seeing an epic fundraiser that took place on one of the more popular sites a while back, where a man raised over $50k to help create a new potato salad recipe," explained Freer of his early motivation. "When he decided to donate it all to charity after the fact, I thought, he's on to something here!"
Learn more about the Freer Family Tree Foundation by visiting them online at: http://freerfamilytreefoundation.com.
Media Contact:

Carl Freer
Email: Email Contact
Phone 800.262.5023 ext 714

Mailing Address:
7301 Medical Center Drive
West Hills, California 91307