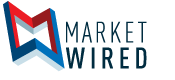 Smart Car Traffic Data Patents Available From ICAP Patent Brokerage
/EINPresswire.com/ -- NEW YORK, NY--(Marketwired - January 12, 2016) - ICAP Patent Brokerage announces for sale patents which disclose a system for collecting and providing real-time traffic data to a vehicle traveling on a continental roadway network, available from Wenshine Technology Ltd. This portfolio is offered as part of the Winter Patent Catalog and Auction, with a bidding deadline of February 11th, 2016.
"The future of smart cars is largely dependent on responding to the kind of real-time traffic data this technology provides," said Doug Rhoten, Chairman of ICAP Patent Brokerage.
Key Characteristics & Benefits
Real-time traffic data collection is of fundamental importance for traffic information management, road guidance, and intelligent vehicle highway systems (IVHS). Most techniques addressing this issue use static probes (e.g. fixed sensors and/or cameras). Given the enormous size of a continental roadway system, and the sheer number of roads contained therein, it is impractical and prohibitively expensive to install static probes to collect traffic data for each and every public road.
This technology uses moving vehicles as probes, enabling intelligent vehicle highway systems for the entire expanse of a continental roadway network. The system provides computationally efficient and seamless, intelligent navigation services to vehicles traveling large distances from one portion of a continental roadway network to another. In particular, a system and method is provided for dividing a continental roadway network into a set of smaller, more computationally manageable roadway networks for efficiently collecting real-time traffic data and providing traffic forecasts and travel guidance to drivers of vehicles equipped to interact with the system. This is an important portfolio for companies involved in car manufacturing, mobile telecommunication information providers, traffic information vendors, GPS providers, and driverless and smart car infrastructure systems.
See the technical description of the partitioned intelligent vehicle highway system IP sales offering.
To learn more about the intellectual property available for sale in this portfolio:
Contact Michelle Tyler of ICAP Patent Brokerage at (312) 327-4438 or via email at michelle@icapip.com.
If you have a patent portfolio for sale, visit our website to make a patent portfolio submission for an upcoming sealed bid event.
Follow us on Twitter (@ICAP_IP) and join our LinkedIn group.
About ICAP Patent Brokerage
ICAP Patent Brokerage is the world's largest intellectual property brokerage and patent auction firm, leveraging the talents of experienced patent brokers to match buyers and sellers for the sale of patents and other intellectual property assets. With multiple transaction platforms and unparalleled industry knowledge, including experience with trademarks, brands, intellectual property licensing, and UCC sales, ICAP Patent Brokerage is the global leader in the transaction of intellectual property.
Media Contact
Sarah Saites
(312) 327-4437
Email contact