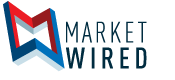 HouseMaster Marketing Manager, Cindy Alcorn Awarded Affiliate of the Year 2015
INDIANAPOLIS, IN--(Marketwired - January 12, 2016) - HouseMaster, the first and most experienced home inspection franchise company in North America, announces Cindy Alcorn, Marketing Manager for HouseMaster, recipient of the 2015 Affiliate of The Year Award from North Side Division of Metropolitan MIBOR, for the second year in a row from one of the four divisions. 
/EINPresswire.com/ -- Alcorn has been Marketing Manager for HouseMaster Home Inspection Company, in Carmel Indiana since March 2013 and very active in her local MIBOR Divisions and leadership committees. The criteria for the award include achievement with emphasis during the year of the award and achievement based on Board activities and services. Alan Peterson. HouseMaster Franchise Owner states, "We are excited to provide the best inspection service and education possible to our customers. We're grateful for their confidence in us and our work with Real Estate Professionals in the area. In today's competitive real estate market, the services we offer as part of the HouseMaster family are more important than ever in helping both sellers and buyers make educated real estate decisions." 
President of HouseMaster, Kathleen Kuhn exclaims, "We are proud of Cindy's efforts to educate REALTORS® in Indiana." Also, to superior service, all HouseMaster customers can enjoy our Buyer's Benefits Program, which brings more value to all of our inspections at HouseMaster. A few details on how we save our clients money after our inspection is completed: 
https://vimeopro.com/user40936277/housemaster-buyer-benefits.
HouseMaster prides itself on education and quality services to the Real Estate industry and individual home buyers and sellers. The guaranteed inspections enable potential home buyers and sellers the opportunity to make educated real estate decisions. From interior systems such as plumbing and electrical to exterior components like the roof and siding, the HouseMaster Home Inspection includes the evaluation of all visible and accessible elements of the home.
HouseMaster also conducts new construction, commercial property, foreclosure inspections as well as other services depending on the needs of the local community.
About HouseMaster:
Founded in 1979 and Headquartered in Ewing, N.J., HouseMaster is the oldest and one of the largest home inspection companies in North America. With more than 365 franchised areas throughout the U.S. and Canada, HouseMaster is the most respected name in home inspections. For over 35 years, HouseMaster has built upon a foundation of solid leadership and innovation with a continued focus on delivering the highest quality service experience to their customers and providing HouseMaster franchisees the tools and support necessary to do so. Each HouseMaster franchise is an independently owned and operated business. HouseMaster is a registered trademark of HouseMaster LLC.
For more information, please visit www.housemaster.com or call 800-526-3939.
Image Available: http://www.marketwire.com/library/MwGo/2016/1/11/11G078286/Images/cindy_Alcorn_Photo-022eeb6ac0eab1ac9c710b00a424c47a.jpg
For more information, please:
call 317-844-6873
email cindy.alcorn@housemaster.com
www.indynorth.housemaster.com