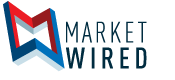 Aricent Wins Cisco 2015 Partnership Award
Marks Aricent as the Supplier to Receive Two Prestigious Partner Awards From Cisco; in 2012 and in 2015
/EINPresswire.com/ -- REDWOOD CITY, CA -- (Marketwired) -- 01/12/16 -- Aricent, a global innovation and technology services company, announced that it has been honored with the "Partnership Award-2015" award by Cisco, at the Cisco Supplier Day Conference 2015 held in San Jose, CA.
The award was received by Frank Kern, Aricent's Chief Executive Officer, Robert Griswold, Arnab Das, and David Friedman.
Aricent was also the recipient of Cisco's 2012 Quality Award, in January 2013.
During the 2015 Award Ceremony, Alexandra Lopez, Chief Procurement Officer and VP Global Business Services at Cisco, said, "Over our 13 year relationship with Aricent, they have transformed themselves into a partner that actively collaborates with Cisco and enables true product development for us. This has enabled Cisco to enter new market segments, elevate customer experiences, and build next generation products.
On receiving this honor, Frank Kern said, "Cisco is one of our esteemed clients. Our relationship goes a long way and is characterized by mutual cooperation and responsibility to achieve goals. We are ever committed to efforts that will lead Cisco on the path to success in its technological journey."
About Aricent
Aricent is the world's #1 pure-play product engineering services firm. The company has over 20 years of experience in co-creating ambitious products with top networking, telecom, software, semiconductor, Internet and industrial companies. The firm's 11,000-plus engineers focus exclusively on software-powered innovation for the connected world. Key investors are KKR & Co. LP and Sequoia Capital.
Media & Analyst Contact:
Juhie Gorwara
Aricent
juhie.gorwara@aricent.com