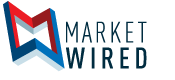 Versatile Ultrasonic Tool "Hears" Problems Before They Lead to Breakdowns
/EINPresswire.com/ -- WESTBURY, NY--(Marketwired - January 12, 2016) - Compressed air leaks, natural gas and propane leaks, vacuum leaks, refrigerant leaks and parts deterioration greatly concern industrial technicians because they can lead to production slowdown, expensive repairs and possible contamination to the environment. Spectronics Corporation manufactures a specialty tool to detect these defects before they become out-of-hand.
Spectroline® MDE-2000NC Marksman™II is an ultrasonic diagnostic tool that converts and amplifies inaudible ultrasonic sound into audible "natural" sound. It allows the technician to "hear" even the smallest compressed air, natural gas, propane tank, vacuum, steam, and other pressurized leaks…before they lead to major breakdowns.
This cutting-edge specialty tool uses a two-tiered approach to ensure accurate diagnosis. The receiver converts inaudible ultrasonic sound into audible sound using heterodyne circuitry. Then, its unique Sound Signature Technology "fine tunes" the audible sound into the natural sound emitted by the leak itself. A 5-LED signal intensity indicator and audible alarm pinpoint the exact source of the problem. An Internal Noise Control (INC) feature safeguards against ambient noise.
The Marksman II comes complete with an ultrasonic receiver, full-sized, heavy duty, noise-canceling headphones, a hollow air probe to isolate leak sources in cramped places, a solid contact probe to find gear and bearing wear in internal parts and electric motors, and an ultrasonic emitter that helps locate faulty seals, gaskets and weatherstripping in doors, windows, ductwork and other non-pressurized enclosures. All components are packed in a sturdy carrying case.
Headquartered in Westbury, New York, Spectronics Corporation invented fluorescent leak detection in 1955, and remains the world's leading manufacturer of ultraviolet equipment and fluorescent dyes. Spectroline® cutting-edge, top-quality, industry-awarded lamps, dyes, radiometers and diagnostic tools are built to exacting standards, and are used for literally dozens of markets, some of which include Industrial, Air Conditioning & Refrigeration, Laboratory, Semiconductor, Nondestructive Testing and Forensics. Spectronics Corporation is dedicated to upholding high standards in design manufacturing, ensuring customer satisfaction and developing innovative technologies that make the world a better place. For more information, call toll-free 1-800-274-8888. Outside the U.S. and Canada, call 516-333-4840. Website at www.spectroline.com.
Image Available: http://www.marketwire.com/library/MwGo/2016/1/7/11G077994/Images/MDE-2000_Marksman_II_Application_with_Contact_Prob-9e1d91a2a6298ac58aa18d582246cff1.jpg
Image Available: http://www.marketwire.com/library/MwGo/2016/1/7/11G077994/Images/MDE-2000_Industrial_Application-ff10088b565682b49559ea0b21fcf08b.jpg
Image Available: http://www.marketwire.com/library/MwGo/2016/1/7/11G077994/Images/MDE-2000NC_Marksman_II_Complete_Kit-9b548f88cff9a8eab387be4f19f8bcb5.jpg
Embedded Video Available: http://www.spectroline.com/content/video-channel-industrial
Attachment Available: http://www.marketwire.com/library/MwGo/2016/1/7/11G077994/MDE-2000_Marksman_II_flyer-a53ea2940117a313a35ca5acefe928f6.pdf
Attachment Available: http://www.marketwire.com/library/MwGo/2016/1/7/11G077994/2015_Industrial_Brochure-2c01a8a467a9be42affc0506e1e1d1e2.pdf
Contact Information:
Spectronics Corporation
info@spectroline.com