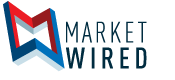 New NDT Inspection Lamp Meets Rolls-Royce RRES 90061 Requirements
/EINPresswire.com/ -- WESTBURY, NY--(Marketwired - January 12, 2016) - Nondestructive testing (NDT) is performed to ensure structural integrity, safety and reliability in aircraft, motor vehicles, pipelines, marine craft, bridges, train platforms, buildings and much more. Spectronics Corporation manufactures a wide variety of lamps that meet the strict specifications dictated by industry engineers and inspectors.
The new Spectroline® TRITAN 365 (TRI-365SBLC) inspection lamp is certified to meet Rolls-RoyceRRES 90061 requirements. It features three ultra-hi-flux UV-A LEDs for NDT inspection, plus a white light LED with an intensity of 400 foot-candles (4,306 lux) to illuminate dark work areas. The NDT inspection lamp produces a nominal steady-state UV-A intensity of less than 5,000 µW/cm2 at 15 inches (38 cm) and a large 4 inch (10 cm) diameter coverage area at 15 inches (38 cm), with a minimum UV-A intensity of 2,500 µW/cm2. 
A faceplate with integral black light filters reduces the output of wavelengths longer than 400 nm. Visible light emission is less than 1 foot-candle (10 lux). The unit's long lasting UV-A lenses reduce the rate of solarization; a common problem with traditional lenses. When the thermal circuitry "senses" an overage in internal temperature, it trips, never letting the lamp go out of Rolls Royce RRES specifications. The lamp includes a rubber bumper with a Borofloat® glass lens to protect the LEDs from damage.
A certificate of compliance and a full serialized validation report for both output and wavelength measurements are supplied with each lamp. The TRITAN 365 also meets ASTM UV-A intensity and wavelength specifications for LPT and MPT.
The TRITAN 365 comes with a choice of standard 8 foot (2.4 m) or extra-long 20 foot (6.1 m) heavy-duty power cord with AC plug, a rubber boot and UV-absorbing spectacles, all packed in a soft carrying case. It is available in 110V, as well as 230V, 240V and 100V versions.
Headquartered in Westbury, New York, Spectronics Corporation invented fluorescent leak detection in 1955, and remains the world's leading manufacturer of ultraviolet equipment and fluorescent dyes. Spectroline® cutting-edge, top-quality, industry-awarded lamps, dyes, radiometers and diagnostic tools are built to exacting standards, and are used for literally dozens of markets, some of which include Industrial, Air Conditioning & Refrigeration, Laboratory, Semiconductor, Nondestructive Testing and Forensics. Spectronics Corporation is dedicated to upholding high standards in design manufacturing, ensuring customer satisfaction and developing innovative technologies that make the world a better place. For more information, call toll-free 1-800-274-8888. Outside the U.S. and Canada, call 516-333-4840. Website at www.spectroline.com.
Image Available: http://www.marketwire.com/library/MwGo/2016/1/7/11G077953/Images/TRI-365SBLC_TRITAN_365_hand-held_on-5a5ec963887aa3788c5781388b10830a.jpg
Attachment Available: http://www.marketwire.com/library/MwGo/2016/1/7/11G077953/TRI-365SBLC_Tritan_365_(Rolls-Royce)_Lamp_Flyer-dd3fb88cdc9bb665a111f37944d2a85e.pdf
Attachment Available: http://www.marketwire.com/library/MwGo/2016/1/7/11G077953/2015_NDT_Catalog-66354de21110a9e6aafc18038c2f7a56.pdf
Contact Information:
Spectronics Corporation
info@spectroline.com