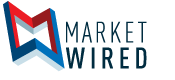 #ProtectYourID Helps Consumers and Businesses Protect Data and IDs in Tax Season
Liberty Tax, Along With DocuSign and LegalShield, Promote Privacy, Security and Trust With #ProtectYourID
/EINPresswire.com/ -- VIRGINIA BEACH, VA and SAN FRANCISCO, CA and ADA, OK -- (Marketwired) -- 01/12/16 -- Today, Liberty Tax, Inc. (NASDAQ: TAX), along with DocuSign, Inc. (DocuSign®) and LegalShield -- three champions of world-class customer experiences in which trust, privacy and security play critical roles -- announced the launch of #ProtectYourID, an advocacy campaign aimed at educating consumers and businesses about how they can better protect their data, information and identities this tax season, while also providing steps they can take if their privacy or security have been compromised.
Recognizing the need to engage consumers and businesses, Liberty Tax invited DocuSign and LegalShield to join in communicating practical solutions to thwart identity theft. With #ProtectYourID, Liberty Tax, DocuSign, and LegalShield are leading the charge against fraud by helping consumers and businesses further protect themselves. Experts from each company will offer practical and actionable best practices to secure and protect data, information and identities via educational content and resources available at www.ProtectYourID101.com; blog posts at www.LibertyTax.com and www.docusign.com/blog; through webinars; contributed articles; social media posts; and more.
Identity theft is the top consumer complaint to the Federal Trade Commission (FTC). The agency reported that it received nearly 1,000 identity theft complaints per day in 2014. Such complaints spurred the FTC to create Tax Identity Awareness Week, happening January 25-29, which provides a perfect complement to #ProtectYourID.
Upcoming educational webinars and content
As part of #ProtectYourID, Liberty Tax, DocuSign and LegalShield each will host webinars that offer best practices to consumers and businesses for protecting data, information and IDs, including:
"Safeguard Yourself Against Identity Theft and Fraudulent Tax Filings," presented by Liberty Tax, Wednesday, January 20, 2016, 9 am PT/noon ET.
"Protecting Your Data, Information and Identity from Cyber Criminals," presented by Tom Pageler, Chief Risk Officer, DocuSign, Wednesday, January 27, 2016, 9 am PT/noon ET.
Visit www.ProtectYourID101.com to register for webinars.
"Technology has made life easier for all of us. For taxpayers, it has sped up the income tax filing process and delivered refunds faster than ever before," said James J. Wheaton, Chief Compliance Officer for Liberty Tax. "But technology has also made it easier for criminals to access personal information and commit identity theft. We know how damaging identity theft can be. That's why Liberty is working with the IRS Security Summit and why our three companies together are launching #ProtectYourID. Our campaign will push the conversation into living rooms and home offices to get people thinking about information security and employing simple techniques that will help them better protect themselves."
"More and more, individuals and organizations are just as likely to do business with a company on the other side of the world as one on the other side of town," said Tom Pageler, Chief Risk Officer at DocuSign. "Transactions conducted quickly, easily and 100% digitally online have become the new normal -- including when we file our income tax returns. With our digital identities and online transactions having a vast global reach, so too is the global reach of would-be cyber criminals. Individuals and businesses must be as vigilant as ever in protecting themselves. #ProtectYourID will help ensure trust and confidence in digital transactions by promoting best practices for securing data, information and identities online."
"Continuing to raise awareness of the epidemic of ID Theft and providing tools and resources are critical in helping individuals and businesses protect themselves to fight against ID theft. #ProtectYourID will help encourage more people to think about information security and employ tools and techniques to better protect themselves," said Jeff Bell, CEO LegalShield. "Our goal is to ensure that consumers and businesses feel secure knowing that they've done everything they should to keep their personal information personal, and they have committed and trustworthy companies supporting them."
For additional information, visit www.ProtectYourID101.com, and join the conversation on Twitter (@LibertyTax, @DocuSign, @LegalShield) and Facebook (@LibertyTax, @DocuSign, @LegalShield) by using #ProtectYourID.
About Liberty Tax, Inc.
Founded in 1997 by CEO John T. Hewitt, Liberty Tax, Inc. (NASDAQ: TAX) is the parent company of Liberty Tax Service. Liberty Tax is one of the fastest-growing tax preparation franchises and has prepared almost 20 million individual income tax returns in more than 4,300 offices and online. Liberty Tax's online services are available through eSmart Tax, Liberty Online and DIY Tax, and are all backed by the tax professionals at Liberty Tax locations and its nationwide network of approximately 35,000 seasonal tax preparers. Liberty Tax also supports local communities with fundraising endeavors and contributes as a national sponsor for many charitable causes. For a more in-depth look, visit Liberty Tax Service and interact with Liberty Tax on Twitter and Facebook.
About DocuSign, Inc.
DocuSign® is changing how business gets done by empowering more than 100,000 companies and more than 50 million users in 188 countries to sign, send and manage documents anytime, anywhere, on any device with trust and confidence. DocuSign replaces printing, faxing, scanning and overnighting documents with the easiest, fastest, most trusted way to make every approval and decision digital. Organizations of all sizes, industries and geographies are accelerating contracts, approvals and workflows with DocuSign's eSignature software and Digital Transaction Management (DTM) platform. DocuSign keeps life and business moving forward.
For more information, visit www.docusign.com, call +1-877-720-2040, or follow us on Twitter, LinkedIn and Facebook.
Copyright 2003-2015. DocuSign, Inc. is the owner of DOCUSIGN® and all of its other marks (www.docusign.com/IP). All other marks appearing herein are the property of their respective owners.
About LegalShield
LegalShield is one of the nation's leading providers of legal safeguards for individuals, families, and small businesses. The company also offers one of the industry's most affordable and comprehensive identity theft plans, IDShield. LegalShield plans provide protection to more than 3.7 million individuals and IDShield provides identity monitoring and restoration services to more than a million individuals across North America. More than 34,000 companies offer the LegalShield and IDShield plans to their employees as a voluntary benefit.
IDShield monitors consumers' identities, including their Social Security Number, credit cards, and bank accounts; as well as their names, address, date of birth, driver's license and passport numbers, email addresses, phone numbers, and medical identification numbers. If a member's status changes, the member receives an email update. If a member spots suspicious or fraudulent activity, he or she can contact a licensed private investigator immediately and begin restoring his or her identity. IDShield offers the only team of licensed private investigators in the consumer identity restoration industry. Additionally, if a member has questions about identity theft protection, he or she has unlimited consultation available to them with a licensed private investigator.
For more information, visit www.LegalShield.com, www.IDShield.com.
Contact:
Martha O'Gorman
Liberty Tax Service
+1 (888) 848-5344
martha@libtax.com

Gregor Perotto
DocuSign, Inc.
+1 (206) 576-8081
media@docusign.com

Suraya Bliss
LegalShield
+1 (248) 760-7458
SurayaBliss@LegalShieldCorp.com