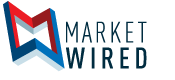 7 Steps to Cyberattack Containment and Eradication
Cyberattacks Will Happen -- What Can Companies Do to Minimize the Damage?
/EINPresswire.com/ -- SAN ANTONIO, TX--(Marketwired - January 12, 2016) - With three decades of military and civilian cyber defense under his belt, Brian Kelly, Rackspace's Chief Security Officer, was asked to contribute to the new anthology, Navigating the Digital Age: the Definitive Cybersecurity Guide for Directors and Officers, developed in collaboration with the New York Stock Exchange Group and Palo Alto Networks.
It's definitely worth picking up, but if you're looking for a quick primer on how to contain and eradicate future breaches, Kelly recently penned a blog post with an overview of the steps every business should take when faced with an attack.
For example, he writes, "Establish unity of command: Crises have a way of bringing people out of the woodwork to get involved. But time is of the essence during a cyberattack, and an influx of untrained hands or a fight for control can make things significantly worse. Combat this possibility by building an incident plan and rehearsing it yearly."
Another tip: "Focus on outcomes: Your first inclination may be to take a checklist approach to incident response. But since no two cyberattacks are the same, a checklist isn't the most effective approach. Instead, utilize the O-O-D-A loop: Observe, Orient, Decide, Act." 
Check out Brian Kelly's "7 Steps to Cyberattack Containment and Eradication" today.
Media Contact:
Christina Weaver
210-312-4593
christina.weaver@rackspace.com