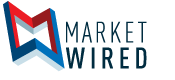 Nor-Cal Connects Multiple Business Divisions Under a Single Technology With DEACOM ERP
CHESTERBROOK, PA--(Marketwired - January 12, 2016) - Deacom, Inc., the developer of a single-system Enterprise Resource Planning (ERP) solution, has been selected to streamline operations for Nor-Cal Beverage Co. Inc., a beverage contract manufacturing and equipment maintenance business.
/EINPresswire.com/ -- Recognized as the largest co-packer of teas, ades, chilled juices, waters and energy drinks west of the Mississippi, Nor-Cal's impressive reputation attracts key customers with international beverage brands. Maintaining a high quality of product and services without error is critical to sustaining these high-power relationships. Unfortunately, the complexity of the legacy technology in place to run Nor-Cal operations had been hindering the business's ability to grow efficiently.
"We are currently managing 25 disparate systems, interfaces, and data entry points for our contract manufacturing and equipment maintenance businesses," said Cynthia Simmons, IT Manager for Nor-Cal. "Without a core solution acting as one, cohesive ERP system, we were forced to implement various workarounds, manual steps, and duplicate work which all directly affect how business decisions are made."
The biggest priority for the business was to move away from the bolt-on and customization ERP model. This mission presented a challenge to find one solution to streamline operations between the two different business entities. Deacom's ERP solution was the only software that could bring both of Nor-Cal's business divisions under the same technology.
Equipment service workers will be able to efficiently manage mobile inventory, dispatch trucks, and accept payments on site with DEACOM DSD – capabilities not previously available to them. All data collected from this functionality, warehouse management system, and CRM will be accurately shared between each other to improve accounting, financial reporting, and forecasting for two business entities. This is the true benefit of Deacom's single-system ERP solution.
"Switching to a new ERP system has been a topic of ours for quite some time and once we learned about Deacom's single-system model, the other ERP providers could not compare," said Simmons. "Our team is looking forward to simplifying daily operations and working with a more efficient set of processes that can be utilized throughout the entire company."
For more information about Deacom, visit www.deacom.com or call 1-877-4-DEACOM.
About Deacom, Inc.
Deacom, Inc. is the producer of DEACOM ERP, a scalable, single-system ERP solution specifically designed to streamline operations for process and batch manufacturers. As the artisans of ERP software, Deacom operates upon the principle of "Complexity made Simple," developing a solution without customization or bolt-ons to increase efficiency and decrease the total costs of ERP ownership. The company's headquarters is located in Chesterbrook, Pa. To learn more, visit www.deacom.com, follow on Twitter or call 1-877-4-DEACOM.
Media Contact:
Kelly Peters
PR Manager
Email: press@deacom.com
Phone: 1-877-4-DEACOM