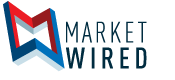 Demand for Third-Party Risk Management, Product & Service Offer Management Solutions Result in Record Year for ProcessUnity
Cloud-Based Risk Solutions Power Record Customer and Revenue Growth in 2015
/EINPresswire.com/ -- CONCORD, MA -- (Marketwired) -- 01/12/16 -- ProcessUnity, a leading provider of cloud-based applications for risk management, today announced that it ended 2015 with record customer and revenue growth, led by demand for its Third-Party Risk Management and Product and Service Offer Management solutions.
"Managing risk shouldn't be a drawn-out, expensive, tedious process -- whether you're assessing your vendors, suppliers and partners, or reducing cost and complexity in your service offerings," said Sean Cronin, President of ProcessUnity. "Our cloud-based, modular approach has made risk management available to organizations of all sizes and program sophistication and has eliminated long deployments. As a result, we experienced tremendous growth in 2015. We're excited to continue that trend in 2016."
ProcessUnity's 2015 highlights include:
Customer and Revenue Growth: ProcessUnity more than doubled new customer subscription revenue while tripling new customer wins over 2014. The majority of ProcessUnity's customers continue to be financial services organizations and companies in highly regulated industries. ProcessUnity continued to deliver high levels of customer satisfaction as evidenced by its greater than 95 percent customer renewal rate.


Major Product Enhancements: Through two major platform releases, ProcessUnity introduced hundreds of new capabilities across its product suite, designed to shorten implementation times and make customers' risk management programs more effective and efficient. In addition to new module-specific capabilities for Third-Party Risk and Offer Management, key enhancement themes included ease-of-use (updated user experience), integration (Salesforce, Microsoft Office, News Feeds) and reporting (personal dashboards, analytics integration).


Leading organizations rely on the ProcessUnity GRC Platform to assess, measure and mitigate risk and ensure the optimal performance of key business processes. The Software-as-a-Service technology creates a common user experience and seamless application integration across all ProcessUnity governance, risk and compliance solutions. As cloud-based technology, ProcessUnity deploys quickly with minimal effort from customers and their IT resources. Product enhancements are installed frequently, immediately and automatically, and require no work from the customer. The inherent efficiency of the platform delivers faster, better results and the ability to scale governance, risk and compliance programs over time.
ProcessUnity's suite of applications includes Third-Party Risk Management, Enterprise Risk Management, Regulatory Compliance Management, Incident Management, Product and Service Offer Management, and more.
Learn more about ProcessUnity solutions at www.processunity.com.
About ProcessUnity
ProcessUnity is a leading provider of cloud-based applications for risk management and service delivery management. The company's software as a service (SaaS) platform gives organizations the control to assess, measure, and mitigate risk and to ensure the optimal performance of key business processes. For public companies and regulated industries, ProcessUnity Risk Suite delivers effective governance and control, vendor risk mitigation, and regulatory compliance. For benefit plan administrators and other financial service firms, ProcessUnity Offer Management controls complex product offerings and strengthens client service experience. ProcessUnity is used by the world's leading financial service firms and commercial enterprises. For more information, visit www.processunity.com.
For additional information on ProcessUnity, contact:

Jill Colna or Jeff Lavery
SVM Public Relations
401-490-9700
Email Contact
Email Contact