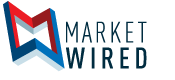 biOasis Announces the Issuance of a US Patent for the Delivery of Therapeutic Agents Across the Blood-Brain Barrier Using Polypeptides Derived From the Transcend Protein Delivery Vector
/EINPresswire.com/ -- VANCOUVER, BC--(Marketwired - November 29, 2015) - biOasis Technologies Inc. (OTCQB: BIOAF) (TSX VENTURE: BTI) ("biOasis or the "Company), a pioneering biopharmaceutical company focused on overcoming the limitations of therapeutic drug delivery across the blood-brain barrier ("BBB"), announces the issuance of a US patent covering the delivery of therapeutic agents by using polypeptides from the company's Transcend BBB delivery vector.
biOasis' Transcend Platform was originally based on the protein known as melanotransferrin (MTf or p97). Researchers at biOasis hypothesized that smaller sequences within the 80 kDa protein would bind to specific receptors for this protein thus initiating transport across the BBB through a process known as Receptor Mediated Transcytosis. Work to show that this is indeed correct has resulted in issuance of a patent entitled "P97 Fragments with Transfer Activity."
"As our team worked with Transcend in pre-clinical models to prove its utility to delivery therapeutic agents across the BBB, they also conducted over four years of experiments to find active polypeptide fragments from within the 738 amino acid sequence of Transcend that were involved in binding specific receptors that are involved in transport through the BBB," said Rob Hutchison, CEO. "As we embarked down that lengthy process we made a number of discoveries. In 2010 we set in place a strategic plan to broaden and securely protect the assets of the Company; this patent was a key part of that journey. Intellectual Property patents are a key cornerstone to our commercial licensing strategy and as these patents issue, our license models increase in value, thereby increasing the overall value of the Transcend Platform."
About biOasis
biOasis Technologies Inc. is a biopharmaceutical company headquartered in Richmond, B.C., Canada focused on overcoming the limitations of therapeutic drug delivery across the BBB. The Company is developing and commercializing a proprietary brain delivery technology to address unmet medical needs in the treatment of central nervous system disorders. biOasis trades on the OTCQB under the symbol "BIOAF" and on the TSX Venture Exchange under the symbol "BTI". For more information about the Company please visit www.bioasis.ca.
Forward Looking Statements
Certain statements in this press release contain forward-looking statements within the meaning of the Private Securities Litigation Reform Act of 1995 or forward-looking information under applicable Canadian securities legislation that may not be based on historical fact, including without limitation statements containing the words "believe", "may", "plan", "will", "estimate", "continue", "anticipate", "intend", "expect" and similar expressions. Such forward-looking statements or information involve known and unknown risks, uncertainties and other factors that may cause our actual results, events or developments, or industry results, to be materially different from any future results, events or developments express or implied by such forward-looking statements or information. Such factors include, among others, our stage of development, lack of any product revenues, additional capital requirements, risk associated with the completion of clinical trials and obtaining regulatory approval to market our products, the ability to protect our intellectual property, dependence on collaborative partners and the prospects for negotiating additional corporate collaborations or licensing arrangements and their timing. Specifically, certain risks and uncertainties that could cause such actual events or results expressed or implied by such forward-looking statements and information to differ materially from any future events or results expressed or implied by such statements and information include, but are not limited to, the risks and uncertainties that: products that we develop may not succeed in preclinical or clinical trials, or future products in our targeted corporate objectives; our future operating results are uncertain and likely to fluctuate; we may not be able to raise additional capital; we may not be successful in establishing additional corporate collaborations or licensing arrangements; we may not be able to establish marketing and the costs of launching our products may be greater than anticipated; we have no experience in commercial manufacturing; we may face unknown risks related to intellectual property matters; we face increased competition from pharmaceutical and biotechnology companies; and other factors as described in detail in our filings with the Canadian securities regulatory authorities at www.sedar.com. Given these risks and uncertainties, you are cautioned not to place undue reliance on such forward-looking statements and information, which are qualified in their entirety by this cautionary statement. All forward-looking statements and information made herein are based on our current expectations and we undertake no obligation to revise or update such forward- looking statements and information to reflect subsequent events or circumstances, except as required by law.
On Behalf of the Board of Directors
Rob Hutchison, Chairman & CEO
"Neither the TSX Venture Exchange nor its Regulation Services Provider (as that term is defined in the policies of the TSX Venture Exchange) accepts responsibility for the adequacy or accuracy of this release"
Company Contact
General: 778-383-3280 #101
biOasis Technologies Inc.
info@bioasis.ca

EIN Presswire does not exercise editorial control over third-party content provided, uploaded, published, or distributed by users of EIN Presswire. We are a distributor, not a publisher, of 3rd party content. Such content may contain the views, opinions, statements, offers, and other material of the respective users, suppliers, participants, or authors.