Factory Automation and Industrial Controls Market: Region, Key Players, Competition and Forecast to 2021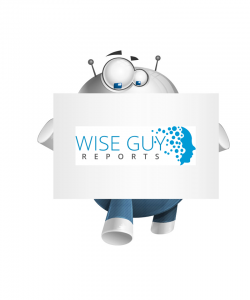 Factory Automation and Industrial Controls Market to Growth Potential Forecast to 2020
PUNE, INDIA, September 19, 2016 /
EINPresswire.com
/ --
Germany is a powerhouse in the manufacturing for automobiles. It is home to big companies like Volkswagen, Audi, BMW and Mercedes Benz among others which have always strived for perfection and precision. This has been helped by factory automation products which have the ability to produce precise and error-free products. The market for factory automation is estimated to grow in the period to come with the increase in the production process of automobiles to meet the growing demand for German automobiles.
Complete report @
https://www.wiseguyreports.com/reports/germany-factory-automation-and-industrial-controls-industry-and-vendors-2015-2020
The new modern technology has changed the way production process happens in factories these days. These days the mechanical devices can be coupled to computers and can be fed precise information to do what work to do and how to do. This has led to the development of automated equipment which can produce much more than the conventional machines. The efficiency and the reliability of these products is also high. With the demand for products in the market increasing, production deadlines have become harder to meet hence the use of automated equipment in the factories has increased.
The integration of hardware and software has been smooth which has helped the manufacturing centers with reduced wastage, lesser accidents, robust and accurate products in an economically profitable way. The automation products used in the factories are better at being monitored and have easier maintenance. Technologies like wireless technology and advanced sensor technology has helped the automation products to be smarter. Remote terminal units enable control of machines over the entire shop floor thereby increasing ease of use and thereby reducing human controller exposure to hazardous areas.
The report analyses the strategies and developments employed by the major players in the market like ABB, General Electric, Siemens, etc. and offers a comprehensive overview of the market.
Get sample report @
https://www.wiseguyreports.com/sample-request/germany-factory-automation-and-industrial-controls-industry-and-vendors-2015-2020
What the report offers:
1. Market definition for Factory Automation with information on drivers and restraints in Germany.
2. Market analysis involving major markets, and usage of Factory Automation in the industry.
3. Identification of factors instrumental in changing the market scenarios, rising prospective opportunities and identification of key companies which can influence the market on a global and regional scale.
4. Extensively researched competitive landscape with profiles of major companies along with their market share.
5. A comprehensive list of key market players along with the analysis of their current strategic interests and key financial information.
Have any Query @
https://www.wiseguyreports.com/enquiry/germany-factory-automation-and-industrial-controls-industry-and-vendors-2015-2020
Table of content
1. KEY FINDINGS OF THE STUDY
2. Executive Summary
3. MARKET OVERVIEW
3.1 Market Segmentation
3.2 Overview
3.3 Industry Value Chain Analysis
3.4 Industry Attractiveness - Porter's 5 Force Analysis
3.5 Industry Policies
4. MARKET DYNAMICS
4.1 Introduction
4.2 Drivers
4.2.1 Focus towards cost cutting and business process imrovement
4.2.2 Internet of things and Machine to Machine technologies is driving the market growth
4.3 Restraints
4.3.1 High installation costs
4.3.2 Lack of skilled workforce is preventing enterprises to go for full scale adoption of factory atutomation solutions
5. Technology Overview
5.1 Technology Snapshot
5.2 Deployment Models
5.3 Ongoing developments
5.4 Applications of Factory Automation Solutions
6. Germany Factory Automation Market by Products 7. Germany Factory Automation Market by End User Industry
7.1 Energy
7.1.1 Market Size and Forecast
7.1.2 Analyst View
7.2 Automotive
7.2.1 Market Size and Forecast
7.2.2 Analyst View
7.3 Chemicals
7.3.1 Market Size and Forecast
7.3.2 Analyst View
7.4 Packaging
7.4.1 Market Size and Forecast
7.4.2 Analyst View
7.5 Textile
7.5.1 Market Size and Forecast
7.5.2 Analyst View
7.6 Food Processing
7.6.1 Market Size and Forecast
7.6.2 Analyst View
7.7 Others
7.7.1 Market Size and Forecast
7.7.2 Analyst View
8. Competitive Intelligence - Company Profiles
8.1 Rockwell Automation
8.1.1 Overview
8.1.2 Major Products and Services
8.1.3 Financials
8.1.4 Recent Developments
8.2 Honeywell
8.2.1 Overview
8.2.2 Major Products and Services
8.2.3 Financials
8.2.4 Recent Developments
8.3 GE
8.3.1 Overview
8.3.2 Major Products and Services
8.3.3 Financials
8.3.4 Recent Developments
8.4 ABB
8.4.1 Overview
8.4.2 Major Products and Services
8.4.3 Financials
8.4.4 Recent Developments
8.5 Emerson
8.5.1 Overview
8.5.2 Major Products and Services
8.5.3 Financials
8.5.4 Recent Developments
8.6 Dassault Systems
8.6.1 Overview
8.6.2 Major Products and Services
8.6.3 Financials
8.6.4 Recent Developments
8.7 Autodesk
8.7.1 Overview
8.7.2 Major Products and Services
8.7.3 Financials
8.7.4 Recent Developments
8.8 Mitsubishi
8.8.1 Overview
8.8.2 Major Products and Services
8.8.3 Financials
8.8.4 Recent Developments
8.9 Schneider Electric
8.9.1 Overview
8.9.2 Major Products and Services
8.9.3 Financials
8.9.4 Recent Developments
8.10 Siemens
8.10.1 Overview
8.10.2 Major Products and Services
8.10.3 Financials
8.10.4 Recent Developments
8.11 Invensys
8.11.1 Overview
8.11.2 Major Products and Services
8.11.3 Financials
8.11.4 Recent Developments
8.12 AspenTech
8.12.1 Overview
8.12.2 Major Products and Services
8.12.3 Financials
8.12.4 Recent Developments
8.13 Bosch
8.13.1 Overview
8.13.2 Major Products and Services
8.13.3 Financials
8.13.4 Recent Developments
8.14 Texas Instruments
8.14.1 Overview
8.14.2 Major Products and Services
8.14.3 Financials
8.14.4 Recent Developments
8.15 Johnson Controls
8.15.1 Overview
8.15.2 Major Products and Services
8.15.3 Financials
8.15.4 Recent Developments
9. Investment Analysis
9.1 Recent Mergers and Acquisitions
9.2 Role of Business Accelerators
9.3 Investment Outlook
10. Future of Germany Factory Automation Market
Buy now @
https://www.wiseguyreports.com/checkout?currency=one_user-USD&report_id=474711
Norah Trent
wiseguyreports
+1 646 845 9349 / +44 208 133 9349
email us here