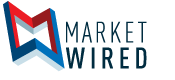 BidNet Announces New Sourcing Features for the Texas Purchasing Group
/EINPresswire.com/ -- DALLAS, TX--(Marketwired - July 19, 2016) - BidNet has officially launched an enhanced Texas Purchasing Group, including upgrades to the SourceSuite e-Sourcing technology and new e-sourcing modules. These new sourcing features include:
Enhanced Vendor Management & Pre-qualification
Bid Evaluation
Contract Lifecycle Management
Vendor Performance Management
Workflow Approval
The Texas Purchasing Group is a community of 31 local government agencies across Texas that use SourceSuite technology to simplify their procurement process, including Dallas County and San Antonio ISD. The Texas Purchasing Group offers time-saving features to help buyers and purchasing professionals connect directly with interested vendors, thus streamlining the processes to publish, distribute, amend, track and award solicitations. The purchasing community also facilitates local government collaboration throughout the state, including a shared bid library and self-maintained vendor database, which aide in lowering the costs of goods and increase outreach to local vendors.
Now, with the launch of the new system upgrades, the Texas Purchasing Group offers a complete sourcing solution that will keep up with the ever evolving needs of public purchasing professionals.
The Texas Purchasing Group is seeking local government agencies to join the community at no cost. All public purchasing professionals from counties, municipalities, school districts, nonprofits and special districts across Texas who are interested in learning more about the benefits of joining the enhanced Texas Purchasing Group can schedule a personalized demonstration at www.BidNetDirect.com/buyer-demo.
About BidNet's E-Sourcing Solution
BidNet's e-Sourcing solution, SourceSuite, provides more than 1,100 local government agencies and over 9,000 departments with vendor management, document distribution, and audit control tools. With years of input from procurement professionals, BidNet has launched regional purchasing groups to address the specific bid and supplier management needs of local government agencies across the country. To learn more about the benefits to local government agencies, please visit www.BidNetDirect.com/buyers. Full feature and sourcing module information is available at www.SourceSuite.com.
Image Available: http://www.marketwire.com/library/MwGo/2016/7/18/11G107051/Images/Texas_Purchasing_Group-f0f634f99f2c956c939429616c56048f.jpg
Image Available: http://www.marketwire.com/library/MwGo/2016/7/18/11G107051/Images/BidNet_Direct_Logo-80c060999968a0f5917badeff5c70bcd.jpg
Image Available: http://www.marketwire.com/library/MwGo/2016/7/18/11G107051/Images/SourceSuite_E-Procurement_Solution_-_Logo-430200786686.jpg
Media Inquiries:
Kim Cullen
Director of Marketing
518-689-7036
Kcullen@bidnet.com