Law Firm of Lauletta Birnbaum Helps Raise $10,000 for Local Charities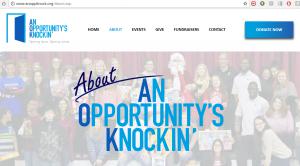 Website of An Opportunity's Knockin which benefited from the Lauletta Birnbaum Tournament
Website of The Toni Donato-Bolisand Baby RJ Foundation, which benefited from the Lauletta Birnbaum Tournament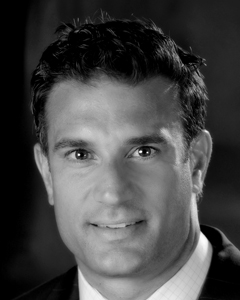 Frank Lauletta, Partner at the Law Firm Lauletta Birnbaum
Website of Lauletta Birnbaum, Frank Lauletta, Partner
Lauletta Birnbaum Ping Pong Tournament
The Law Firm's ping pong tournament this year was the most successful so far - with 200 people in attendance, it raised $10,000 for two charities.
Lauletta Birnbaum LLC (N/A:N/A)
[the beneficiary organization] strives to help these young adults not only achieve their goals, but ... set ... goals and decide what is truly important ... I am proud to be associated with this ..."
— Frank Lauletta, Partner at Lauletta Birnbaum
SEWELL, NEW JERSEY, UNITED STATES, July 12, 2018 /
EINPresswire.com
/ -- Earlier this year, the law firm
Lauletta Birnbaum
2
held their 4th Annual Ping Pong Tournament at their Sewell, New Jersey offices. This year's tournament was their most successful yet: nearly 200 people attended, and with the help of sponsors around the community, the firm raised $10,000 for two local 501(c)(3) charitable organizations.
The main benefactor was An Opportunity's Knockin' or simply "
A O.K.
3
" (
www.anoppknock.org
). A O.K. is an organization that strives to equip children and young adults with the tools needed to make a positive impact on their attitude, future decisions, and their overall perception of life. A O.K. helps kids understand that it's not what you become in life, but who you become that matters.
Frank Lauletta
1
, an attorney who helps organize the event, said: "The Ping Pong Tournament is a great way to both bring people together for networking and help this incredible organization. There are many young adults in our community who have the drive and desire to succeed, but may lack the resources at home to guide them in the best direction to achieve their goals. A O.K. strives to help these young adults not only achieve their goals, but more importantly, set appropriate goals and decide what is truly important to find happiness. I am proud to be associated with this organization and help fund its efforts through events such as our Ping Pong Tournament."
Tournament proceeds also went to The Toni Donato-Bolis & Baby RJ Foundation (
www.toniandrjfoundation.org
) whose mission is to educate individuals on the dangers of distracted driving. Fundraising efforts allow the Toni & RJ Foundation to award scholarships to high school students. Scholarships are granted to graduating seniors with plans of continuing their studies at an accredited college, university or institute of higher learning. The Foundation rewards students for their eagerness to support the cause and the willingness to get involved in spreading awareness of distracted driving.
Remember it is never too early to start practicing for next year. We hope to see everyone at the 5th Annual Ping Pong Tournament in January.
About the Law Firm Lauletta Birnbaum:
Lauletta Birnbaum provides a range of corporate, transactional, intellectual property, and litigation
services to private and public companies throughout the country in various industries such as
software, high technology, energy, media, banking and real estate development and leasing. Designed to maximize flexibility and value in this challenging business climate, the firm offers real-world business strategy and legal expertise, often serving as outside general counsel to its clients. To learn more, visit lauletta.com. - Frank Lauletta was selected selected as a "Best Attorney in Business" by South Jersey Biz magazine (2014, 2015),
http://www.southjerseybiz.net/articles/?articleid=879
,
http://southjerseybiz.net/articles/?articleid=1061
Caitlin Mattera
Lauletta Birnbaum
856.232.1600
email us here
WATCH NOW: Lauletta Birnbaum Annual Ping Pong Tournament at https://www.youtube.com/watch?v=WQJQUY9SCaM
1 https://solomonlawguild.com/frank-a-lauletta
2 http://lauletta.com
3 http://www.anoppknock.org/about.asp