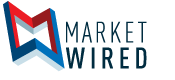 Human Resources Magazine Selects ADP Payroll Solutions for 'HR Vendors of the Year 2017' Awards in Three Markets across Asia
/EINPresswire.com/ -- SINGAPORE--(Marketwired - Dec 7, 2017) -  Human Resources, a leading HR magazine in Asia, has honored ADP® payroll solutions with five of its annual 'HR Vendors of the Year 2017' awards, across three different markets in Asia. ADP won Gold in 'Best Payroll Outsourcing Partner' and Silver in 'Best Payroll Software' in both Singapore and Malaysia in late November. It also took the Bronze Award for the 'Best Payroll Outsourcing Partner' in Hong Kong last week.
HR Vendors of the Year is an annual vendor rankings report published by Human Resources magazine since 2005. It is the regional award program dedicated to recognizing and celebrating Asia's best providers of HR products and services. The awards include a range of categories and are evaluated by a panel of respected HR professionals in Asia.
"In 2017, ADP did an outstanding job demonstrating its commitment to the HR profession and helping companies make effective payroll decisions," said Naomi Cranswick, regional publisher of Human Resources magazine. "Our judging panel was very impressed by ADP's achievements and these awards are a testament to ADP's success."
"We are honored and delighted that our global payroll expertise has been recognized with awards from such a prestigious organization," said Peter Hadley, president of ADP Asia-Pacific. "ADP understands the increasing need for innovative payroll products in Asia, and we're pleased that our SaaS products and global expertise are adding value to businesses in the region."
About ADP
Powerful technology plus a human touch. Companies of all types and sizes around the world rely on ADP cloud software and expert insights to help unlock the potential of their people. HR. Talent. Benefits. Payroll. Compliance. Working together to build a better workforce. For more information, visit ADP.com.
ADP, the ADP logo and ADP A more human resource are registered trademarks of ADP, LLC. All other marks are the property of their respective owners.
Copyright © 2017 ADP, LLC.