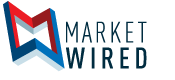 Pengrowth Comments on Trading Activity
/EINPresswire.com/ -- CALGARY, ALBERTA--(Marketwired - Sep 25, 2017) - Pengrowth Energy Corporation (TSX:PGF)(NYSE:PGH) is issuing this press release in response to a request by the Investment Industry Regulatory Organization of Canada (IIROC) to comment on the recent significant increase in our share price and higher trading volumes. Pengrowth confirms that it is not aware of any material undisclosed information related to the Company or our operations that would account for this trading activity.
About Pengrowth:
Pengrowth Energy Corporation is a Canadian intermediate energy company focused on the sustainable development and production of oil and natural gas in Western Canada from its Lindbergh thermal oil property and its Groundbirch Montney gas property. The Company is headquartered in Calgary, Alberta, Canada and has been operating in the Western basin for over 28 years. The Company's shares trade on both the Toronto Stock Exchange under the symbol "PGF" and on the New York Stock Exchange under the symbol "PGH".
PENGROWTH ENERGY CORPORATION
Derek Evans, President and Chief Executive Officer
For further information about Pengrowth, please visit our website www.pengrowth.com or contact: Investor Relations, E-mail: investorrelations@pengrowth.com
Wassem Khalil
Manager, Investor Relations
(403) 233-0224 or Toll free 1-855-336-8814