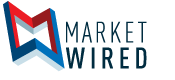 SourceClear Brings Secure Continuous Delivery to the Developer Workflow
/EINPresswire.com/ -- SourceClear Announces Its Integrations With Atlassian CI Products, Travis CI, CircleCI and Codeship
SAN FRANCISCO, CA--(Marketwired - Oct 12, 2016) - SourceClear, the leader in open source security, is bringing automated security into the development process. Today, SourceClear is launching integrations across the Atlassian stack, including Bitbucket Pipelines, JIRA Server, JIRA Cloud, and Bamboo -- adding a critical layer of security to Continuous Delivery. In addition to Atlassian, SourceClear will bring secure continuous delivery to Travis CI, CircleCI, and CodeShip as well.
These integrations bring automated security checks into developer workflows, helping teams stay safe while they ship at the pace of DevOps.
The new Add-Ons in the Atlassian Marketplace enable developers to automatically analyze their projects during every build to stay on top of open source dependencies and identify security vulnerabilities, outdated libraries, and license issues. The SourceClear for JIRA software integration makes it easy to track and fix issues quickly and as soon as they are found.
"With this solution, we are effectively improving the code pipeline by stacking up the services that automate secure continuous delivery," said Mark Curphey, CEO of SourceClear. "Integrating with Atlassian, Travis CI, CircleCI, and Codeship is mission critical in building an end-to-end lifecycle of the development process."
SourceClear's approach takes a "DevOps first" view of the challenge to keep open source code secure. Previous solutions call for developers to change the way they work, and require sacrifices to speed and agility that slow down the process and are typically met with resistance from developers. SourceClear bridges that gap between security and agility by automating the security process, all from inside the modern developer workflow.
With the most comprehensive vulnerability data on open-source software, SourceClear provides a deep look into the state of a company's code security. Their rich data includes detailed information about each vulnerability, including where in a project it's being used, so fixing vulnerabilities is just as easy as finding them. Building safer software and staying up to date with new releases and the open-source licenses you use, just got a whole lot easier. With this Atlassian integration, SourceClear is making Secure Continuous Delivery a reality for the millions of developers working with the Atlassian stack.
To learn more about the integration, please visit https://blog.sourceclear.com/secure-continuous-delivery-with-sourceclear/
About SourceClear
Founded in 2013, SourceClear helps companies use open source safely. Backed by the most complete data on open source libraries and vulnerabilities, SourceClear integrates into developer workflows to provide automated security analysis so you can stay safe while you move fast. Customers include some of the largest software vendors and Internet companies in the world, uniting developers, security engineers and operations teams together to build software safely.