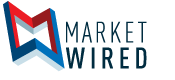 Procured Health Announces Johns Hopkins Health System as New Client
/EINPresswire.com/ -- CHICAGO, IL--(Marketwired - October 14, 2015) - Procured Health (Procured), a provider of data-driven technology aimed at improving patient care and eliminating wasteful spending, announced today that The Johns Hopkins Health System (Johns Hopkins), has selected the company's IntelligencePRO™ and EvaluationPRO™ solutions. Johns Hopkins Health System will be incorporating the solutions into their clinical product evaluation process to facilitate more rigorous clinical spend management and enhance quality of care.
Headquartered in Baltimore, Maryland, Johns Hopkins is a $7.7 billion integrated global health enterprise and one of the leading health care systems in the United States. The health system operates six academic and community hospitals, four suburban health care and surgery centers, and 39 primary and specialty care outpatient sites. It has been ranked number one in the nation by U.S. News & World Report for 22 years, most recently in 2013.
Procured's platform is designed to empower the buyers and users of medical products, and to improve clinical outcomes while also aggressively reducing medical product expenditures. Clinical supplies represent the second largest and fastest growing cost category for hospitals. Uninformed clinical supply decisions account for more than $25 billion in wasteful spending annually. Procured's web-based applications enable health systems and clinicians to improve both clinical outcomes and financial performance by incorporating evidence into their product selection, utilization, and contracting negotiation strategies.
"Hospitals are facing unprecedented challenges in the new world of value-based care -- even industry leaders like Johns Hopkins. Reducing supply costs, while also improving quality, has never been more important for health systems, but they require better technology to support their efforts," explains Hani Elias, CEO of Procured Health. "Our solutions make it easy to quickly delve deep into a massive amount of clinical evidence and to streamline the decision-making process system-wide to increase value for patients."
About Procured Health. Based in Chicago, IL, Procured Health's is a leading provider of technology and data driven solutions that support smarter healthcare, from operating room to negotiating table. Procured Health's solutions impact all aspects of clinical spend management including opportunity identification, clinical decision making, contracting, utilization, and performance management. For more information, visit www.procuredhealth.com.
Media Inquiries:
Lisa Chernikoff
734-678-5513
lchernikoff@procuredhealth.com