Diamond Lake Minerals Taps Gaming, Sports & Entertainment Icon Michael J. Malik Sr. as Strategic Advisor
SALT LAKE CITY,, Sept. 27, 2023 (GLOBE NEWSWIRE) -- Diamond Lake Minerals, Inc. (OTC: DLMI) (the "Company" or "DLMI"), a leading multi strategy operating company specializing in the development and support of digital assets and SEC-registered security tokens, is pleased to announce the appointment of Michael J. Malik Sr. as its newest Strategic Advisor. Mr. Malik brings a wealth of experience and a proven track record in the gaming, sporting, and entertainment industry, spanning over five decades. This announcement follows the recent advisory board member additions of Anthony Scaramucci, founder and managing partner of SkyBridge, and Larry Namer, founder of E! TV.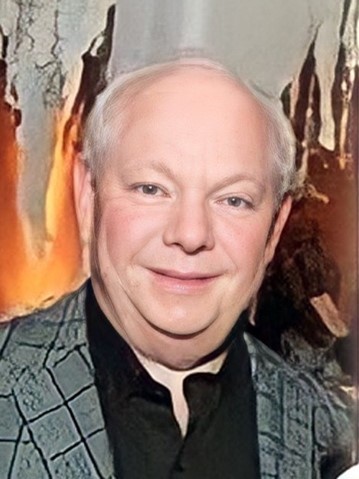 Michael Malik began his career as a consultant and developer in Indian gaming in the 1980s, serving as a partner in North American Gaming (NAG). Since then, he has emerged as a prominent entrepreneur and leader in casino development, spearheading projects in California, Michigan, New York, and beyond. His contributions have been instrumental in bringing gaming and entertainment opportunities to numerous communities.
Mr. Malik directed a successful ballot effort in partnership with NAG to introduce casino gaming to Detroit, Michigan. This achievement culminated in the passage of a Michigan statewide proposal, establishing Detroit as the first urban area in the country to open commercial casinos. Following passage of the proposal, Mr. Malik played a pivotal role in negotiating and implementing the regulatory oversight framework for Detroit's burgeoning casino industry. Furthermore, Malik was a key partner in the casino group Detroit Entertainment, which included prominent figures like Marian Ilitch and over 130 local partners. Detroit Entertainment selected the Mandalay Bay group as the casino operator, and under Mr. Malik's guidance, MotorCity Casino emerged as a thriving entertainment hub, contributing over $1.3 billion annually to the Detroit economy.
"We are so very excited to work along Brian J. Esposito and his team at Diamond Lake Minerals. We believe with Brian at the helm this will be a success," said Michael J. Malik Sr., MJM Enterprises Development Company INC, Principal.
Michael Malik's expertise extends beyond Michigan, as he has actively assisted various Native American tribes in the development of successful casinos. Notably, he played a critical role in the establishment of the Little River Casino in Manistee, Michigan, which ranks among the top three most profitable Indian-owned and operated casinos in the state. His contributions have also extended to the Bay Mills Indian Tribe, where he facilitated the development of two casinos, a hotel, and a golf course in Brimley, Michigan. Currently, Michael Malik is spearheading several projects within the state of Michigan, including Vanderbilt, Flint, and Port Huron. These endeavors are poised to make significant contributions to the local economies and communities they serve.
"We are thrilled to welcome Michael J. Malik Sr. to our advisory board," said Brian J. Esposito, CEO of DLMI. "Michael's profound knowledge and success in navigating highly regulated industries such as gaming and entertainment is a substantial add value to our mission at Diamond Lake Minerals. His guidance will be invaluable as we continue to expand our presence in the digital asset and security token space. We are confident that Michael's strategic insights and industry expertise will play a pivotal role in shaping the future of our company, and it is an absolute honor to work alongside someone I have the upmost admiration and respect for."
About Diamond Lake Minerals, Inc.
Founded in Utah in 1954 Diamond Lake Minerals, Inc. (OTC: DLMI) is a Multi Strategy Operating Company that specializes in the development and support of digital assets and SEC-registered security tokens. Our goal is to responsibly innovate and develop valuable traditional businesses and successfully combine them with the future of money, digital assets. Our mission is to bring back to the public markets timeless business principles that are focused on healthy sustainable growth, strong earnings that generate yields combined in a modern digital world creating value for our stakeholders. DLMI is positioning itself as an industry agnostic leader in the digital asset and security token space.
Safe Harbor Statement
This release contains "forward-looking statements". Forward-looking statements also may be included in other publicly available documents issued by DLMI and in oral statements made by our officers and representatives from time to time. These forward-looking statements are intended to provide management's current expectations or plans for our future operating and financial performance, based on assumptions currently believed to be valid. They can be identified by the use of words such as "anticipate," "intend," "plan," "goal," "seek," "believe," "project," "estimate," "expect," "strategy," "future," "likely," "may," "should," "would," "could," "will" and other words of similar meaning in connection with a discussion of future operating or financial performance.
Examples of forward-looking statements include, among others, statements relating to future sales, earnings, cash flows, results of operations, uses of cash, and other measures of financial performance.
Because forward-looking statements relate to the future, they are subject to inherent risks, uncertainties and other factors that may cause DLMI's actual results and financial condition to differ materially from those expressed or implied in the forward-looking statements. Such risks, uncertainties and other factors include, among others such as, but are not limited to economic conditions, changes in the laws or regulations, demand for DLMI's products and services, the effects of competition, and other factors that could cause actual results to differ materially from those projected or represented in the forward-looking statements. Any forward-looking information provided in this release should be considered with these factors in mind. We assume no obligation to update any forward-looking statements contained in this press release.
Company Contacts
Gary Zlobinskiy: ir@diamondlakeminerals.com
A photo accompanying this announcement is available at: https://www.globenewswire.com/NewsRoom/AttachmentNg/9ef6f92b-10e7-4457-9f82-64140ab345c9