Industrial Hose Market to be Worth US$ 22.8 Billion by 2031 | Growth Report by Transparency Market Research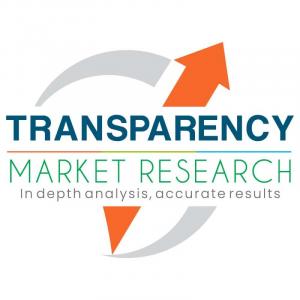 Increase in usage of industrial hoses in the construction and automotive industries, and material innovation & R&D are driving the global market
WILMINGTON, DELAWARE, UNITED STATES, September 26, 2023 /
EINPresswire.com
/ -- A Transparency Market Research Inc.
Industrial Hose Global Market
Report 2023 identifies Rapid urbanization as the major driver for the Industrial Hose market's growth in the forecast period. Urbanization refers to the rise in the percentage of people who live in cities and towns. An industrial hose is used in urban areas for the discharge of water under pressure, among other uses. The global industrial hose market size is expected to grow from US$ 15.3 billion in 2022 to US$ 22.8 billion in 2031 at a compound annual growth rate (CAGR) of 4.8%.
Get Sample Copy of PDF Report –
https://www.transparencymarketresearch.com/sample/sample.php?flag=S&rep_id=68999
Key Findings of Study
Steady Demand in Food & Beverage Industry: Based on end-use industry, food & beverage is a lucrative segment. Significant demand for food-grade hoses that meet sanitary standards and food & beverage industry regulations present lucrative opportunity for companies in the global industrial hose market. For instance, rise in adoption of hoses whose materials conform to EU and U.S. FDA regulations.
Significant Utilization of Oil-resistant Hose in Multiple Industries: Based on type, the oil-resistant hose segment accounted for majority share in 2022. Rapid increase in adoption of oil-resistant hose in the chemical oil & gas, and automotive industries is likely to bolster the segment size in the next few years.
Consistent rise in demand for durable, compact, and lightweight hoses in these end-use industries is expected to propel the segment from 2023 to 2031. Recent market trends indicate that rise in demand for oil-resistant stainless steel industrial hoses is likely to boost the industrial hose industry. For instance, increase in usage of is AISI 316 stainless steel couplings.
Inquire more about this report before purchase @
https://www.transparencymarketresearch.com/sample/sample.php?flag=EB&rep_id=68999
Key Drivers
Rapid pace of utilization of hose in the construction and automotive industries is anticipated to propel the industrial hose market
Considerable technological advancements in industrial hosing assemblies are likely to drive the evolution of the market over the next few years. Steady commercialization of novel materials used in the core of industrial hoses is likely to broaden the market outlook in the near future.
Companies Profile
• ContiTech AG
• Dixon Valve & Coupling Company, LLC
• Eaton Corporation plc
• Gates Industrial Corporation plc
• Kurt Manufacturing
• NORRES Schlauchtechnik GmbH
• Parker Hannifin Corp.
• RYCO Hydraulics Pty. Ltd.
• Semperit AG Holding
• Transfer Oil S.p.A.
Have Any Query? Ask to Analyst:
https://www.transparencymarketresearch.com/sample/sample.php?flag=ASK&rep_id=68999
Market Segmentation
Type
• Layflat Hose
• Wras Hose
• Oil-resistant Hose
• Abrasive Material Hose
• Others (air hose, chemical hose, steam hose, spray hose, etc.)
Material
• Rubber
• Natural Rubber
• Synthetic Rubber
• Nitrile Rubber
• Thermoplastic Rubber
• Metals
• Silicone
• PTFE
• Plastic Polymer
• Others (coated fabric, specialty material, etc.)
End-user Industry
• Automotive
• Construction
• Mining
• Agriculture
• Oil & Gas
• Food & Beverages
• Others (chemicals, pharmaceutical, aerospace, etc.)
Region Covered
• North America (the United States, Canada, and Mexico)
• Europe (Germany, UK, France, Italy, Russia, Turkey, etc.)
• Asia-Pacific (China, Japan, Korea, India, Australia, and Southeast Asia (Indonesia, Thailand, Philippines, Malaysia, and Vietnam)
• South America (Brazil etc.) The Middle East and Africa (North Africa and GCC Countries)
Key Questions Answered in the Report:
1) What are the growth opportunities for the new entrants in the Global Industrial Hose industry?
2) Who are the leading players functioning in the Global Industrial Hose marketplace?
3) What are the key strategies participants are likely to adopt to increase their share in the Global Industrial Hose industry?
4) What is the competitive situation in the Global Industrial Hose market?
5) What are the emerging trends that may influence the Global Industrial Hose market growth?
6) Which product type segment will exhibit high CAGR in future?
7) Which application segment will grab a handsome share in the Global Industrial Hose industry?
More Trending Reports by Transparency Market Research –
Dental Syringe Market:
Dental syringes are used to administer drugs and other treatments to the teeth. These syringes are available in a variety of sizes and forms to accommodate various purposes. They are manufactured using metals and plastics. Dental syringes are durable, lightweight, and resistant to corrosion.
Dental Aligners Market:
Dental aligners are transparent plastic plates worn over the teeth. They are an alternative to traditional braces and are designed to help organize teeth into their ideal position. Dental aligners do not have metal brackets. These aligners are made of durable plastic materials and can be customized accordingly.
Nikhil Sawlani
Transparency Market Research Inc.
+18665523453 ext.
email us here
Visit us on social media:
Twitter
LinkedIn
YouTube