Grandma Bakers Welcomes Mieko Perez as Public Relations Director to Lead California Operations
"Taste the Tradition, Love in Every Bite: Grandma Baker's!"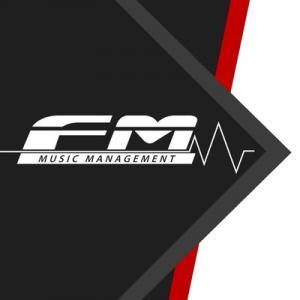 FM Music Management is pushing emerging and established artists to the highest-level possible.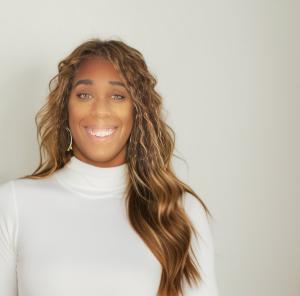 Mieko Hester-Perez, GB Public Relations
Grandma Bakers Welcomes Mieko Perez as Public Relations Director to Lead California Operations, Focusing on Brand Partnerships and Development.
LOS ANGELES, CALIFORNIA, UNITED STATES, September 26, 2023 /
EINPresswire.com
/ --
Grandma Bakers
, a beloved provider of exceptional baked goods, proudly announces the appointment of
Mieko Perez
as the Public Relations Director to oversee their operations in California with Managing Partner Anthony Adkins of Blank Slate Holdings. Renowned as a Global Healthcare Ambassador and accomplished Business Entrepreneur, Perez brings her wealth of experience and expertise to drive the company's growth and success. With a particular emphasis on brand partnerships and development, Perez's vision extends beyond California to expand Grandma Bakers' presence on the West Coast and beyond.
Founder Bob Baker, the visionary behind Grandma Bakers' transformation from his grandmother's cherished recipes to a thriving business, will continue to contribute as a valued board member. With over a decade of experience in perfecting his grandmother's pastries and the unique understanding of consumer acquisition, Baker believes Perez is the ideal candidate to lead Grandma Bakers in this new phase of the fiercely competitive retail market.
The compassionate mindset that has defined Grandma Baker's is rooted in the vision of its founder, Bob Baker. With a remarkable journey spanning over three decades, Bob honed his skills in crafting exceptional edibles. He proudly recalls his early days in the Grateful Dead parking lots, where he mastered his art 38 years ago. Surrounded by incredible crowds and enthusiastic fans, Bob's mission was clear: to create intoxicating treats that would provide an unforgettable experience for himself, friends, and fellow concertgoers. The response was overwhelming, with cannabis consumers seeking him out at shows to partake in his creations. Inspired by the warm welcome and growing demand, Bob took this opportunity to establish what is now known as "Grandma Bakers." This legacy of delighting cannabis enthusiasts with exceptional products has solidified Grandma Bakers' reputation as a beloved brand.
Bob's journey is a testament to his unwavering commitment to creating memorable experiences through his delectable treats. Reflecting on the company's journey, Baker expresses gratitude towards the loyal supporters who have stood by his side throughout the years. He emphasizes his commitment to reciprocate that loyalty by delivering the finest products possible crafted with clean ingredients that promote heart, body, and soul health.
Perez's appointment as Public Relations Director marks an exciting chapter for Grandma Bakers, poised for a prosperous future. Drawing on her 17 years of entrepreneurial acumen and a decade long specialization in brand positioning, marketing, and market research within the medicinal cannabis industry, Perez brings a unique perspective and skill set to the organization. Her unwavering focus on brand partnerships and meticulous brand monitoring and analysis will undoubtedly propel Grandma Bakers to new heights within the competitive market.
As head of operations, Perez remains dedicated to upholding Grandma Bakers' reputation for delivering premium baked goods. Simultaneously, she aims to explore innovative avenues for growth and expansion. With her strategic vision and entrepreneurial drive, Grandma Bakers is perfectly positioned to thrive in the ever evolving culinary landscape, captivating new audiences while continuing to delight their cherished, loyal customers. For Perez, this role as a brand strategist presents an opportunity to leverage her years of experience listening to medical professionals and understanding the perspectives on brands, all while maintaining the integrity of the product for both recreational and medicinal purposes.
Grandma Bakers is excited about the future under Mieko Perez's leadership and is confident that her expertise and strategic insights will guide the company towards continued success, creating memorable experiences through their extraordinary baked goods.
Mieko Perez will oversee brand development with
FM Music Management
& Rock'D to develop a CBD product line while aligning with multistate operators for additional product lines starting with legendary music group Testament and a host of Heavy Metal bands under their management.
ROCK'D is a lifestyle brand hinged on the love of music and all those who live it comprised of music industry veterans, ROCK'D brings your favorite artists together with the best products on the planet for a truly unique experience.
About Grandma Bakers
Grandma Baker's is a well-known legacy brand on the West Coast of the United States, with a rich history spanning over three decades. The company was founded on the traditional values and time honored recipes of its founder's grandmother, and this legacy is evident in every product that they produce. At the heart of the Grandma Baker's brand is a commitment to product integrity, which is the company's number one goal. Grandma Baker's is a legacy brand that has stood the test of time by staying true to its roots. Their commitment to product integrity, natural ingredients, and traditional recipes has earned them a loyal following on the West Coast and beyond. Whether you're enjoying their cookies, cakes, or other baked goods, you can taste the love and care that goes into every bite.
About Mieko Hester Perez
Mieko Perez has made significant contributions across multiple domains. As a Global Healthcare Ambassador, she has dedicated her career to advocating for improved healthcare access and quality. In addition, Mieko serves as Public Relations for Nothing But Fire events with her colleague Michael Kobayashi developing products for several brands, she is the President of CA Corporate & Attorney Services, where she combines her legal expertise and business acumen to provide exceptional services to clients. Her invaluable work as an Autism Expert has positively impacted countless individuals and families affected by autism spectrum disorders, offering support, guidance, and resources. Furthermore, Mieko's role as a product strategist showcases her ability to analyze markets, identify opportunities, and develop effective strategies to enhance brand positioning and market presence. With her diverse skill set and unwavering commitment, Mieko Hester Perez continues to make a lasting impact in various fields, improving lives and driving positive change.
CA Corporate & Attorney Services Inc., | Rosie Laloyan
Grandma Bakers LLC
+1 213-482-1010
info@cacorpattysvc.com
Visit us on social media:
Facebook
LinkedIn
Instagram
Other