TeamStation Announces Discussions with Investors as the Nearshore IT SaaS Platform Reaches Significant Milestone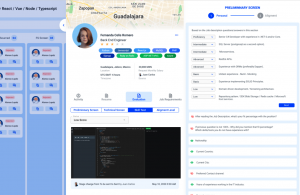 TeamStation is a proprietary SaaS platform used by over 30 U.S. Technology companies to build, manage, scale and pay software teams across Latin America,
Framework Science Nearshore software engineering company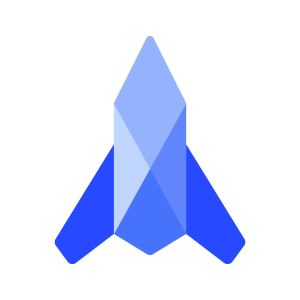 Framework Science Nearshore software engineering company
TeamStation Attracts Investor Interest as Nearshore IT Workforce Automation Platform Achieves Impressive Financial Milestones
It is time to give U.S. companies unprecedented Talent access, cost transparency, and accountability when building Nearshore Software Engineering Teams from Latin America in a single platform."
— Lonnie McRorey
SAN DIEGO, CALIFORNIA, UNITED STATES, September 21, 2023 /
EINPresswire.com
/ -- TeamStation, the industry's first Nearshore IT Workforce Automation SaaS platform powered with AI and Banking as a Service, today announced that its CEO and Co-Founder, Lonnie McRorey, and CFO and Co-Founder, Jesus Romero, have engaged in multiple discussions with venture capital firms and family offices to scale the platform in the Americas. This comes as the company reaches a significant milestone of success and accolades, making it a top choice for investors.
TeamStation has achieved remarkable financial performance without prior investments and generated revenue without sales or marketing teams. The company's key financial highlights include:
Revenue: $4,500,000 million
Gross Margin: $1,000,000 million
EBITDA: 25%
Rule of 40: 120.34%
TeamStation's exceptional Rule of 40 score of 120.34% far exceeds the 40% threshold considered attractive by investors and acquirers, indicating a healthy and financially robust company with a strong growth trajectory.
The company's competitive advantages include a low customer concentration of 5% and a net customer retention rate of 100%, demonstrating its ability to maintain a diverse client base and foster long-term customer relationships. This stability is crucial for sustained growth and profitability.
TeamStation's platform focuses on Nearshore Software Development,
Nearshore IT Staff Augmentation
,
Nearshore software engineers
, and building nearshore software development teams. The company's websites, teamstation.dev, and frameworkscience.us, provide more information about its services and achievements.
By leveraging AI and Banking as a Service, TeamStation is revolutionizing the nearshore IT staff augmentation industry, providing an all-inclusive platform where clients can automatically perform technical resource capacity planning, estimate costs and time to hire, onboard, detect, recruit, evaluate talent, track technical resource assigned devices, and view assigned resource payroll, salaries, and benefits.
For more information about TeamStation and its groundbreaking platform, visit teamstation.dev and frameworkscience.us.
About TeamStation
TeamStation is a leading provider of Nearshore IT Staff Augmentation and Workforce Automation solutions powered by AI and Banking as a Service. The company's innovative platform enables clients to streamline their technical resource planning, recruitment, and management processes, ensuring the best talent is aligned with their business objectives. With a focus on transparency and client satisfaction, TeamStation transforms how businesses build and manage their nearshore software development teams.
Lonnie McRorey
Framework Science
+1 619-320-5319
email us here
Visit us on social media:
LinkedIn
YouTube
How to Hire Software Engineers from Latin America and automatically onboard them